Dorcas
Prevention of malnutrition
Date of birth
March 13th, 2020
Start of care
September 2020
Medical history
/
Her story
Dorcas lives with her mother, sister and grandmother. Her father has been away since she was born, and the grandmother is taking care of the family's meals with very limited means. One of Dorcas' sisters was undernourished. Unfortunately, she was not treated in time and passed away. When we first met Dorcas, at 6 months old, she weighed 6 kg and was 56 cm tall. She had chronic diarrhea and refused to nurse. As a result, she was at risk of malnutrition. We provided her with artificial milk to compensate for her nutritional deficiency. We continue to do regular check-ups and provide medical care whenever Dorcas needs it.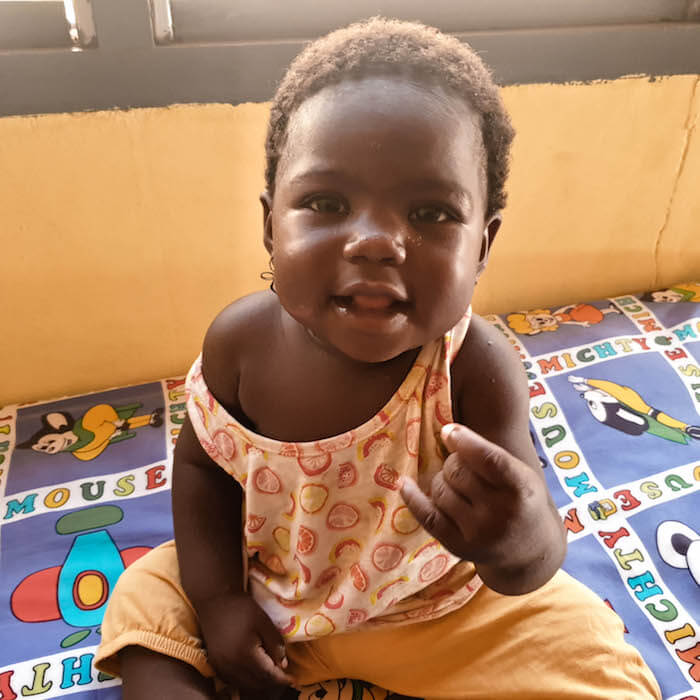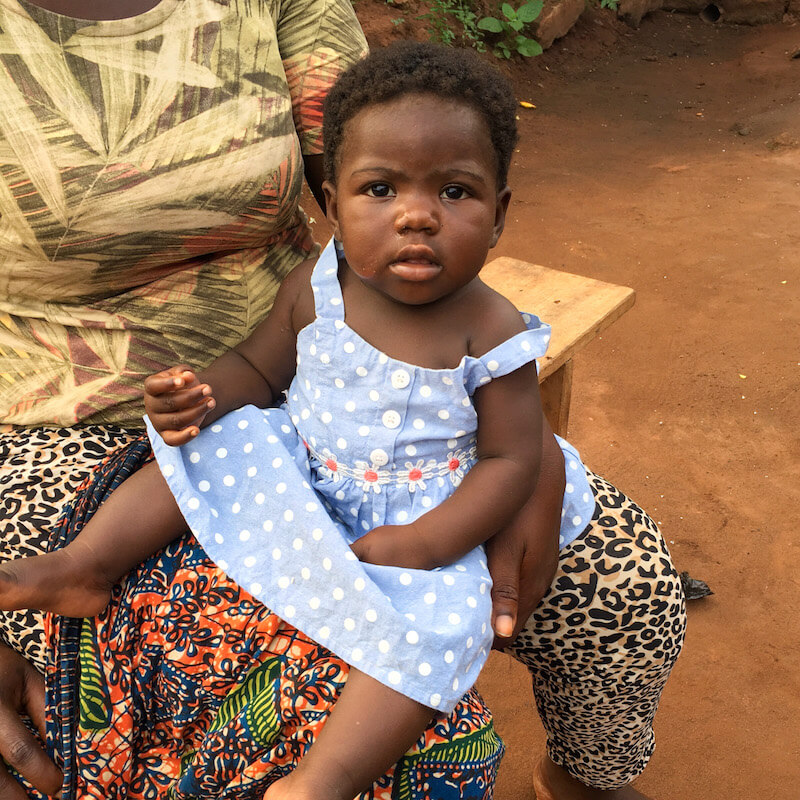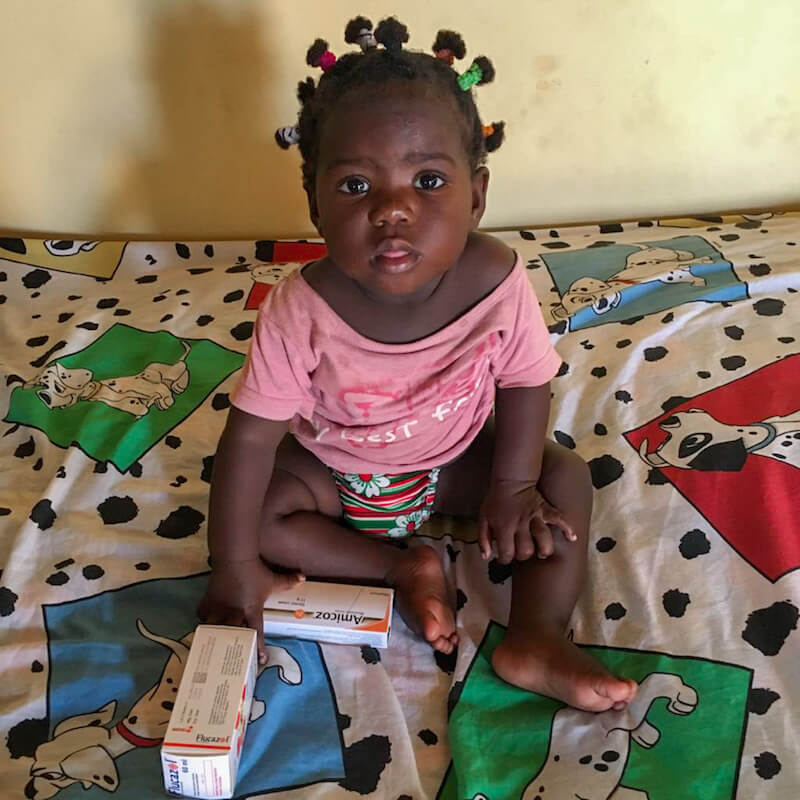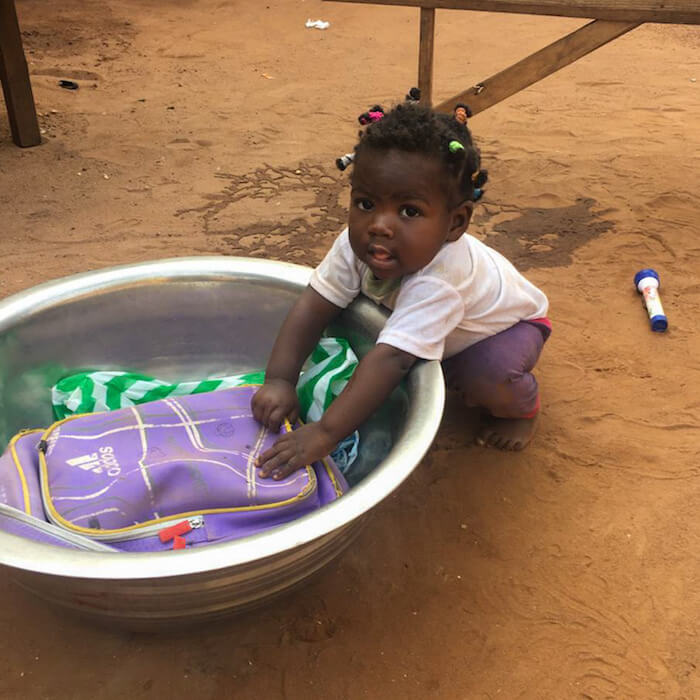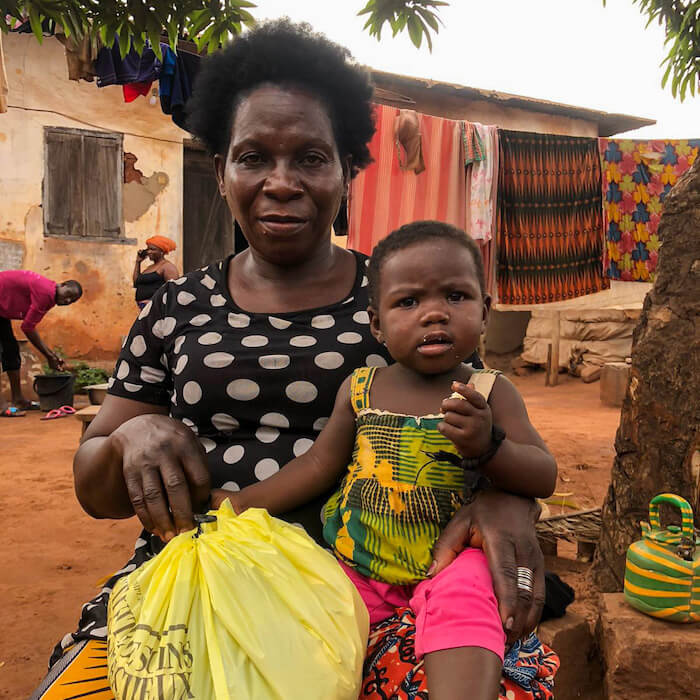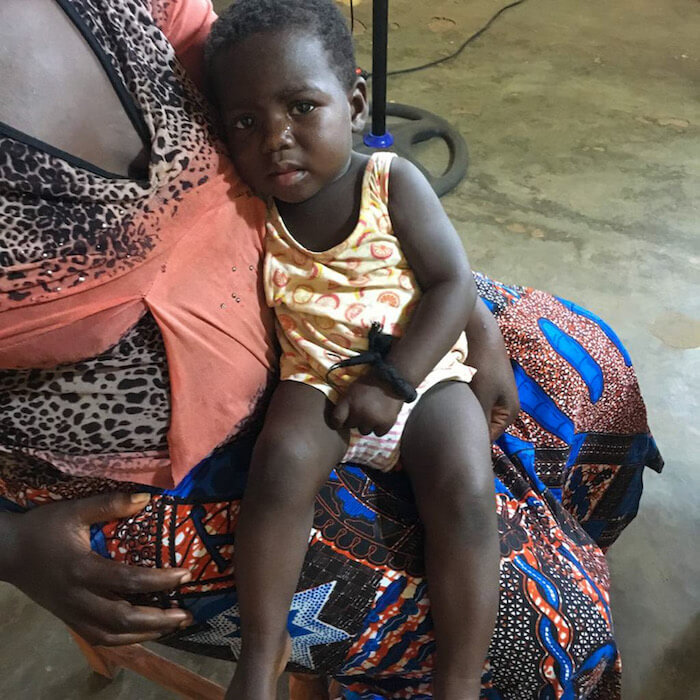 Would you like to support our children?
Monthly sponsorship
Your monthly support allows us to plan for the long term and act quickly in case of an emergency. You will receive regular updates on the children's progress and on the center as a whole (including written reports, photos and videos).
One-time donation
Efficient and directly available to our teams, your one-time donation helps finance all of our activities. Thanks to your generosity, we can continue to provide care, give hope and change the children's future.