Atsoupé
Treatment of undernutrition and medical support
Date of birth
June 20th, 2019
Start of care
November 2021
Medical history
/
Her story
Atsoupé lives with her twin brother Atsou, a 6-year-old brother and a 7-year-old sister. Her parents have limited means. Her dad is a farmer and shoemaker and her mom is a plastic bag reseller. Atsoupé has a developmental delay compared to her brother, especially in terms of psychomotor skills. In fact, during her first visit to the center, we observed stiffness in her lower limbs. She could not sit up or walk. She was also in a state of severe undernutrition. We are now helping her through a monthly food supply for her and her family (proteins, corn, soya, oil, etc.), and we finance her physiotherapy sessions at the Hospital of Tsévié.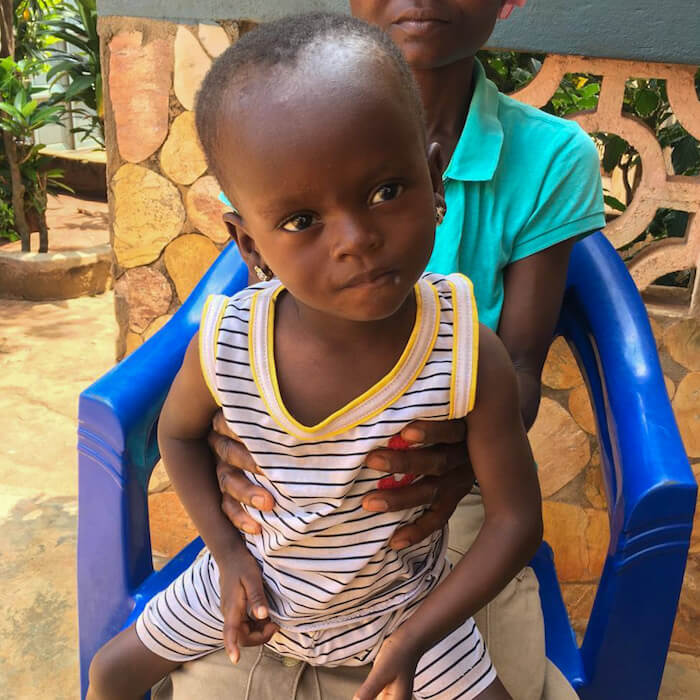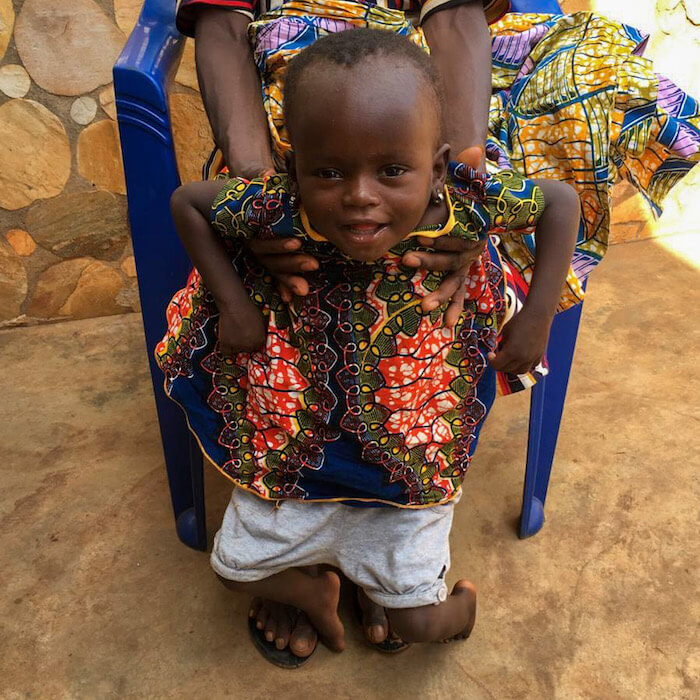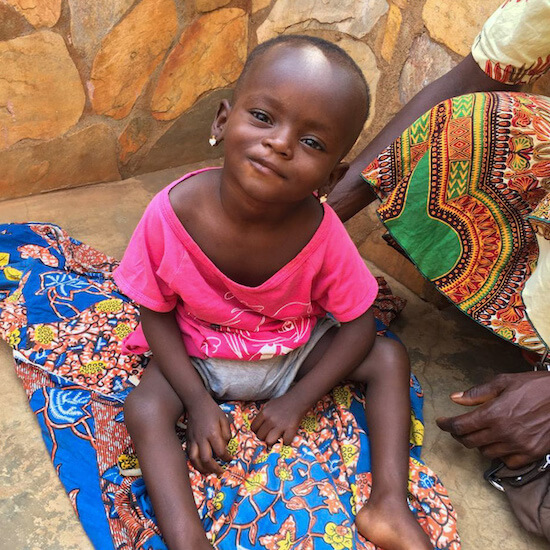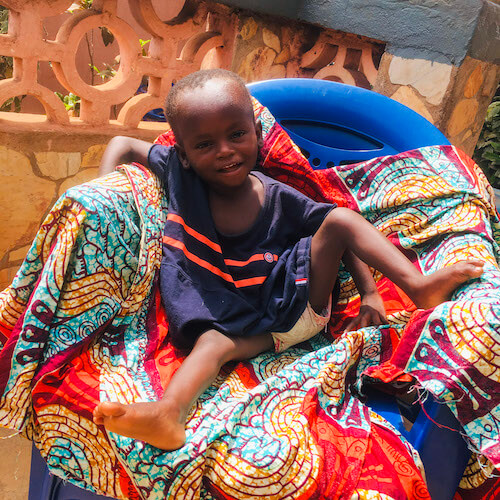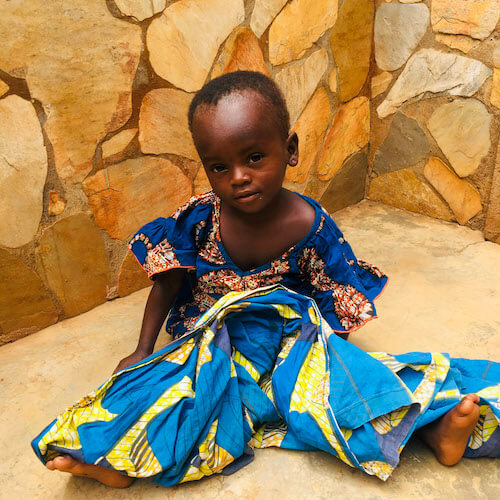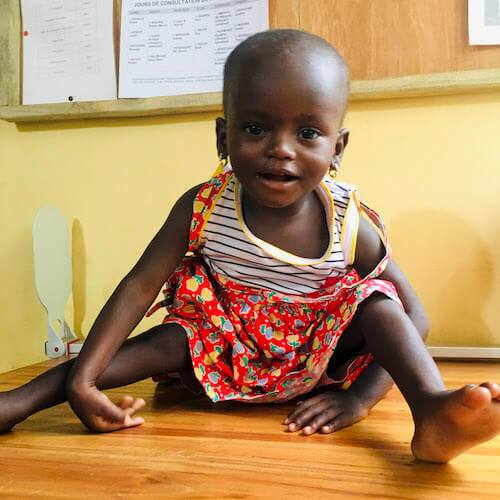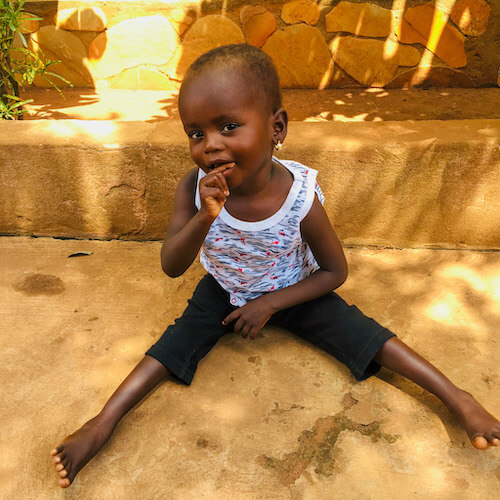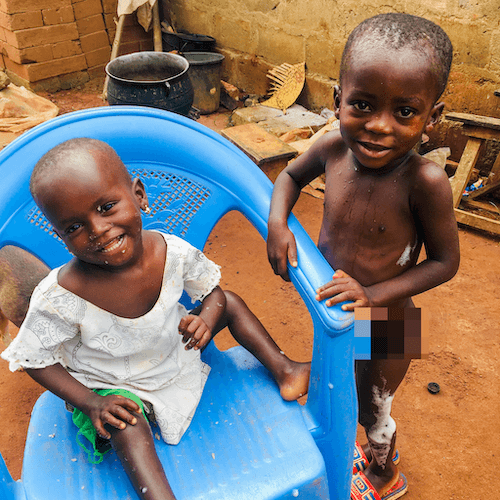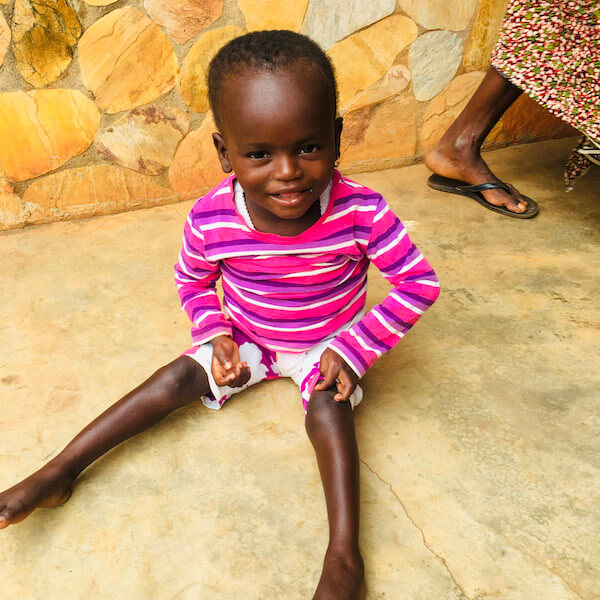 Would you like to support our children?
Monthly sponsorship
Your monthly support allows us to plan for the long term and act quickly in case of an emergency. You will receive regular updates on the children's progress and on the center as a whole (including written reports, photos and videos).
One-time donation
Efficient and directly available to our teams, your one-time donation helps finance all of our activities. Thanks to your generosity, we can continue to provide care, give hope and change the children's future.