Togo, a country in West Africa, faces significant health challenges. Among these difficulties, those related to access to pediatric care are particularly worrying. Indeed, children represent a particularly vulnerable portion of the population. Despite efforts, the Togolese health system struggles to meet everyone's needs, primarily due to economic and infrastructural constraints. The most impoverished families often suffer most from this situation, turning access to healthcare into a daunting journey for these families and their children.
The Health System in Togo
Despite efforts to improve the health infrastructure, many Togolese still have limited access to basic health services. The health infrastructure in Togo is heterogeneous. In cities and large agglomerations, health centers, hospitals, and clinics are present and generally staffed with trained health professionals. However, in rural communities and remote areas, the situation is much more precarious. Medical facilities are scarce, often lacking adequate equipment, and there's a shortage of health personnel. Moreover, specialized pediatric care is particularly hard to come by. Children, who have specific health needs, are sometimes forced to travel long distances to receive the care they require. Sometimes, these specialized services are simply not available, leaving families and children without options.
Challenges Encountered by Children and their Families
Families and children in Togo face complex challenges related to socio-economic, geographical, and cultural factors. Economic disparities create a major barrier to access to care, with prohibitive medical costs for the poorest families. According to UNICEF, 45.5% of the Togolese population was living below the poverty line in 2020. The costs of consultations, medications, or even surgical procedures, are often out of reach for these families. Consequently, many are forced to delay or even forego necessary medical care. In fact, it is not unusual to encounter families who have been forced to leave the hospital with their child because they cannot afford the ongoing medical expenses.
Malnutrition is also a crucial issue, weakening children's immune systems and making them more susceptible to disease. Furthermore, children with disabilities struggle to access specialized care due to its high cost and the lack of trained professionals to handle such conditions. Lastly, the infant mortality rate in Togo remains high, partly due to difficulties in accessing healthcare. Preventable and treatable diseases such as malaria, diarrhea, and respiratory infections continue to lead to a tragically high number of child deaths. In 2020, there were more than 38 deaths per 1,000 births in Togo (source: indexmundi.com).
(Before and after pictures of children Graines d'Espoir has supported through malnutrition)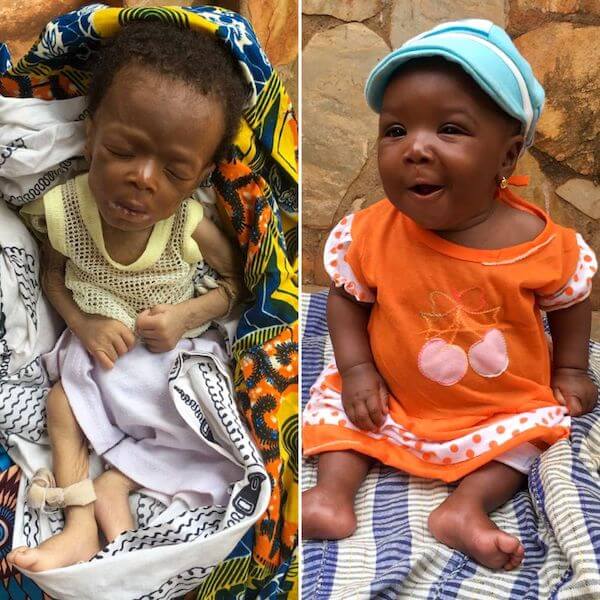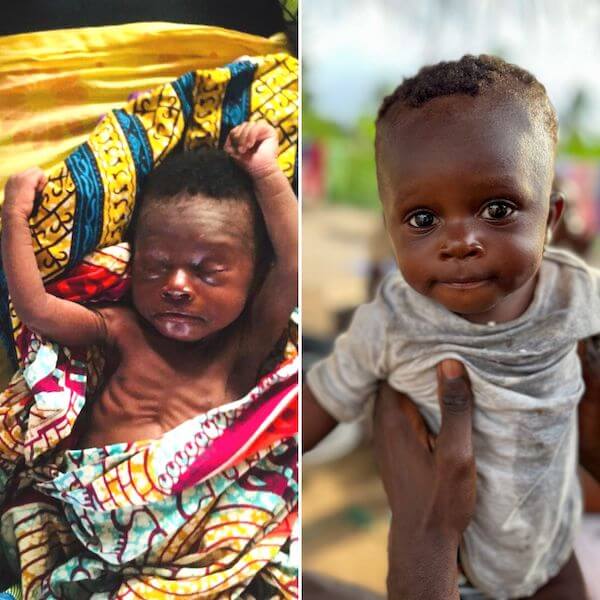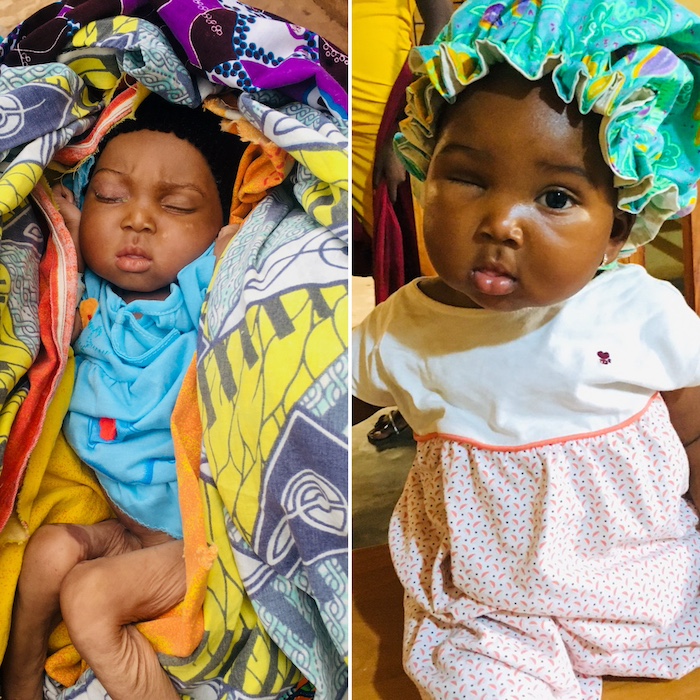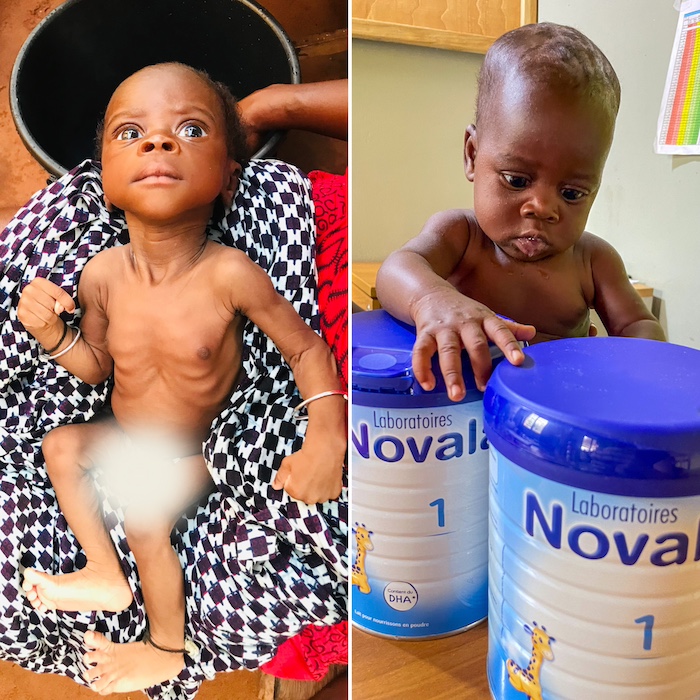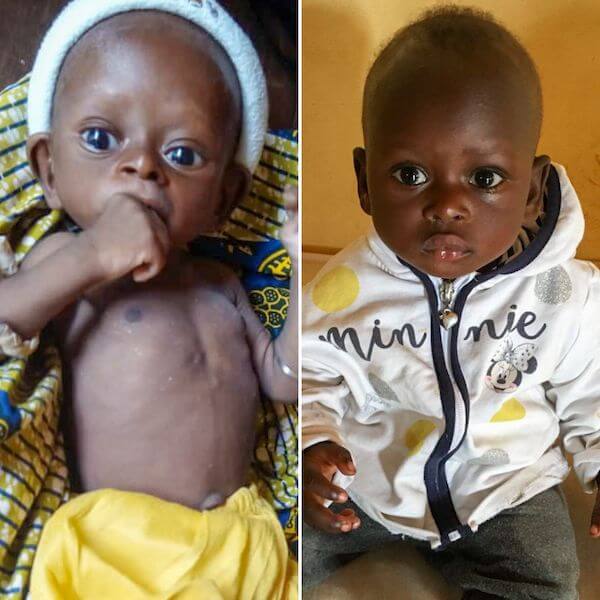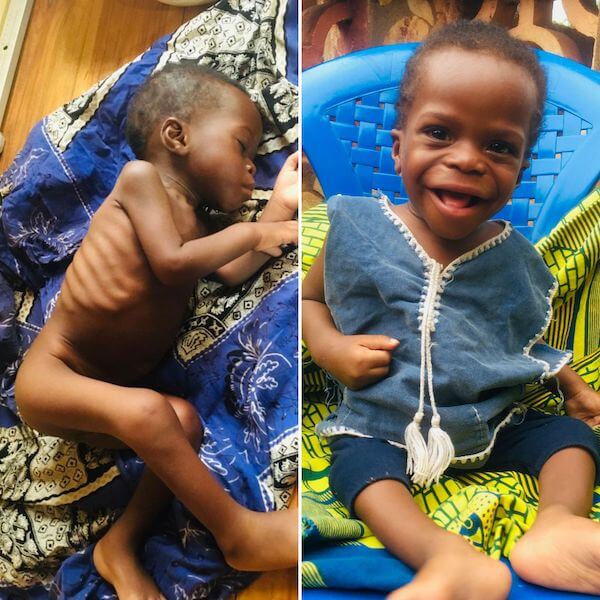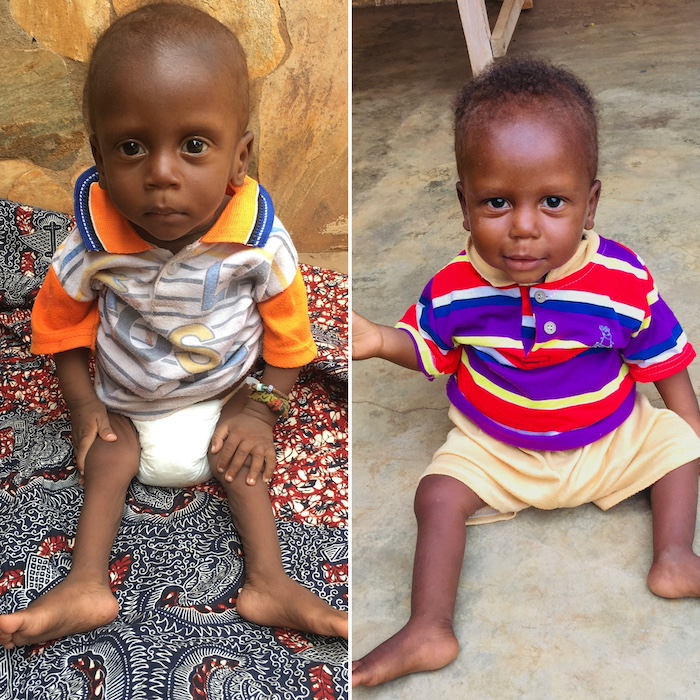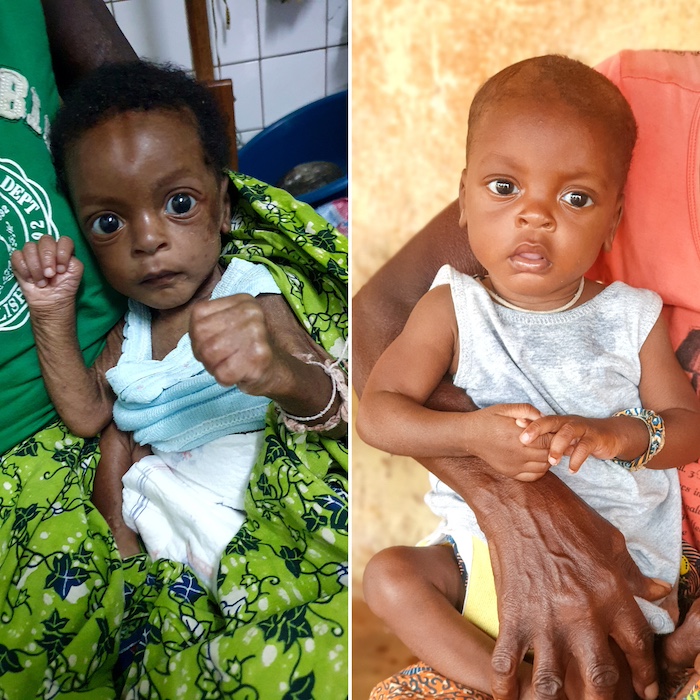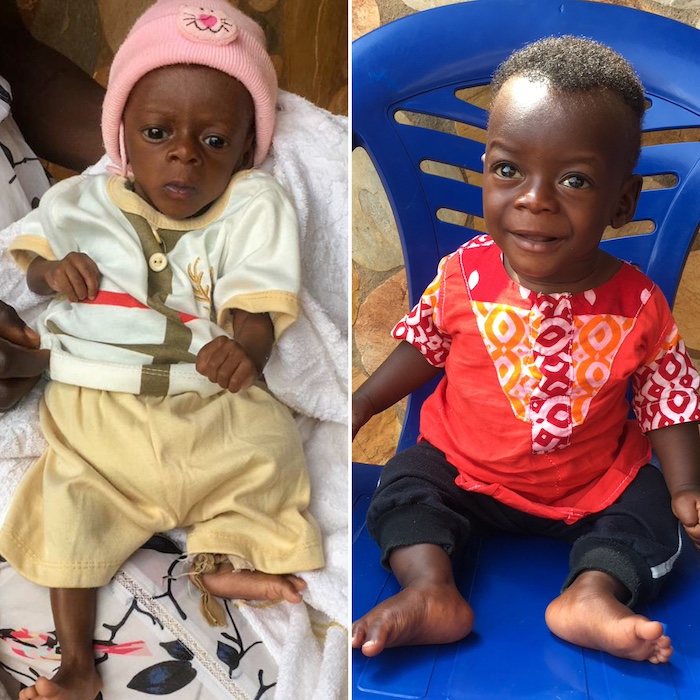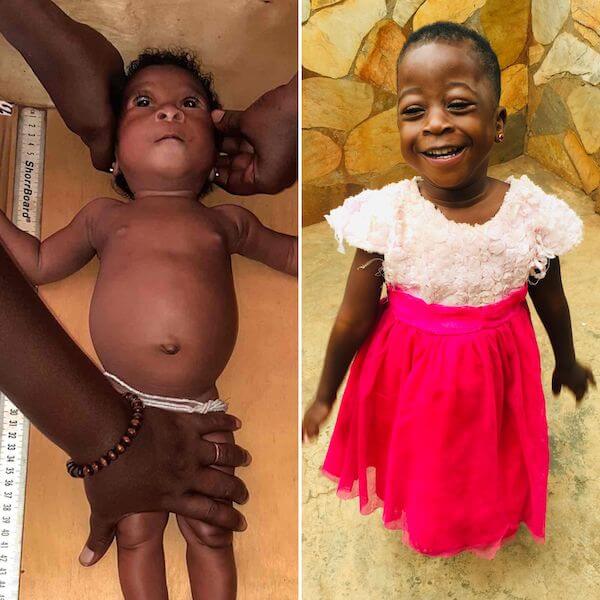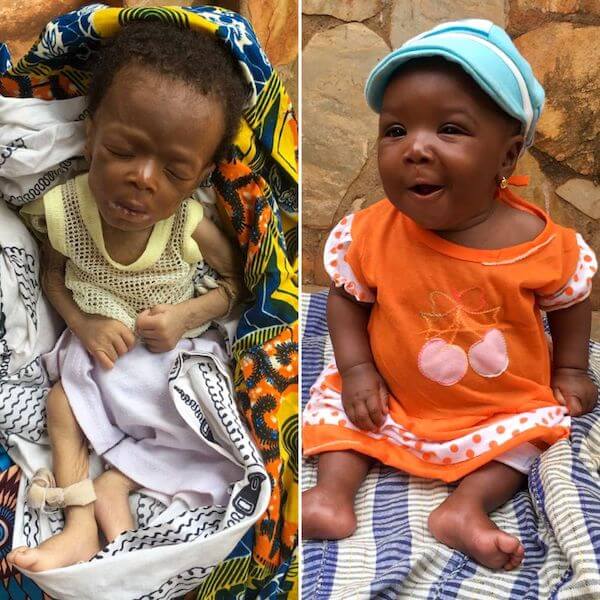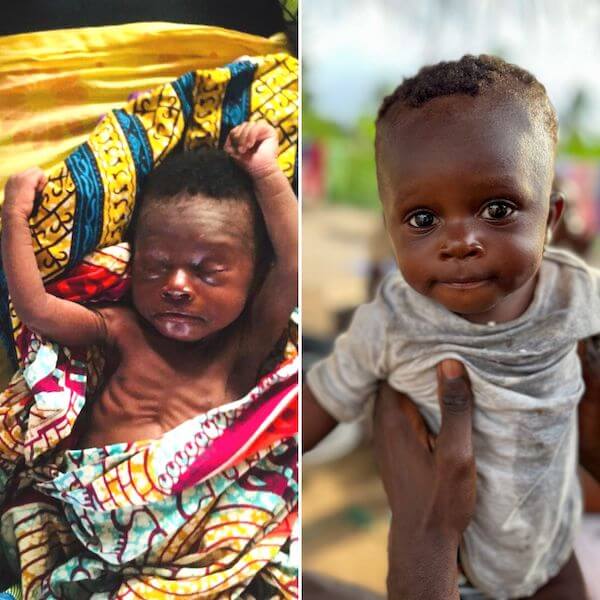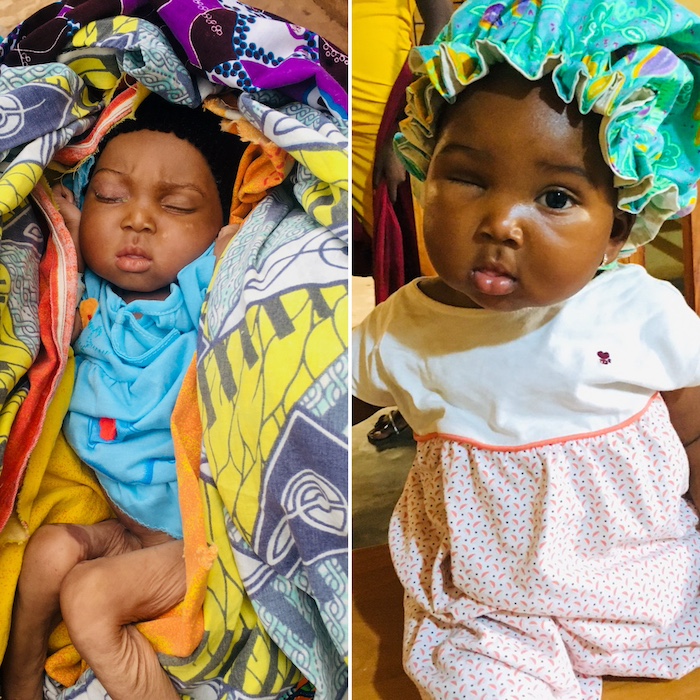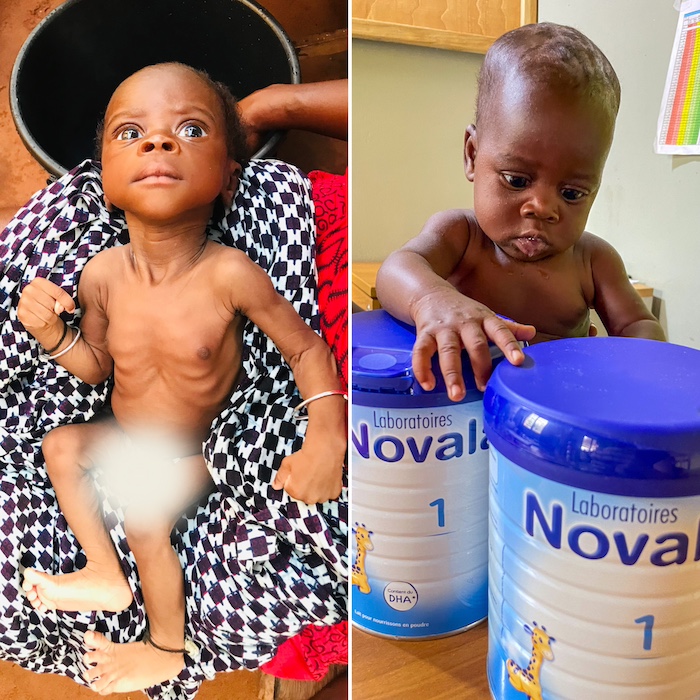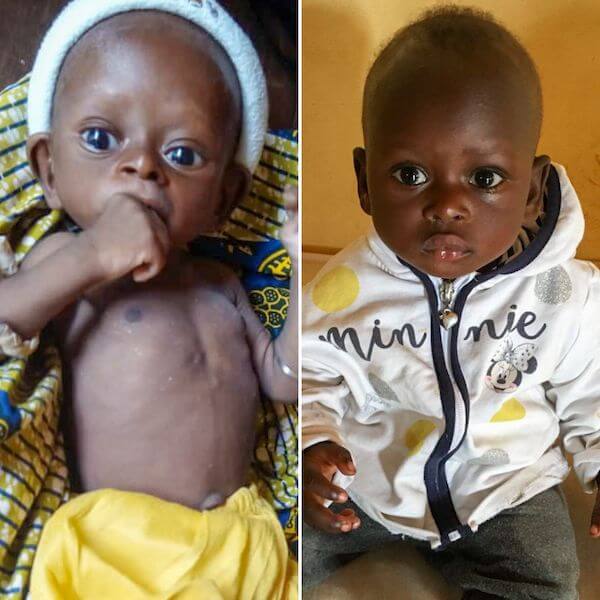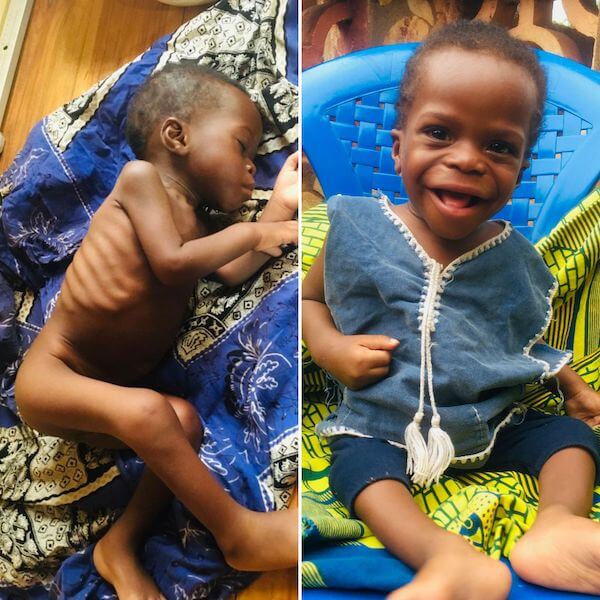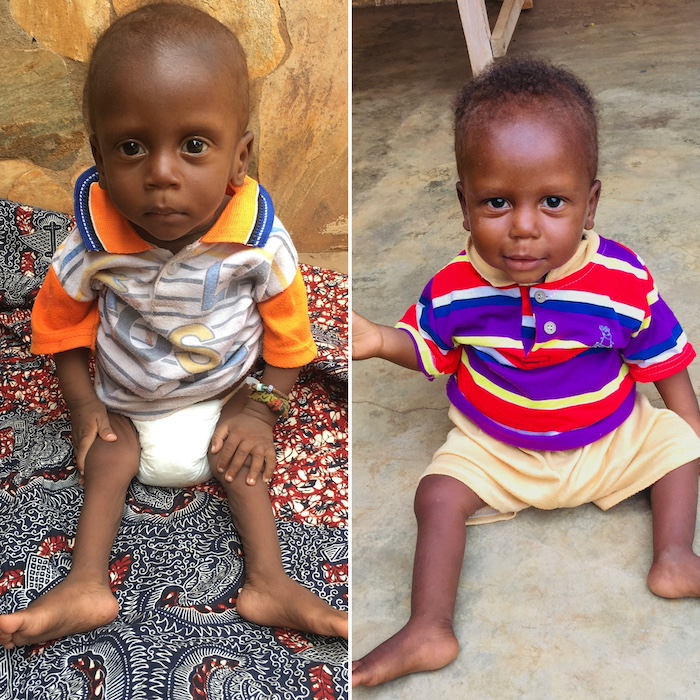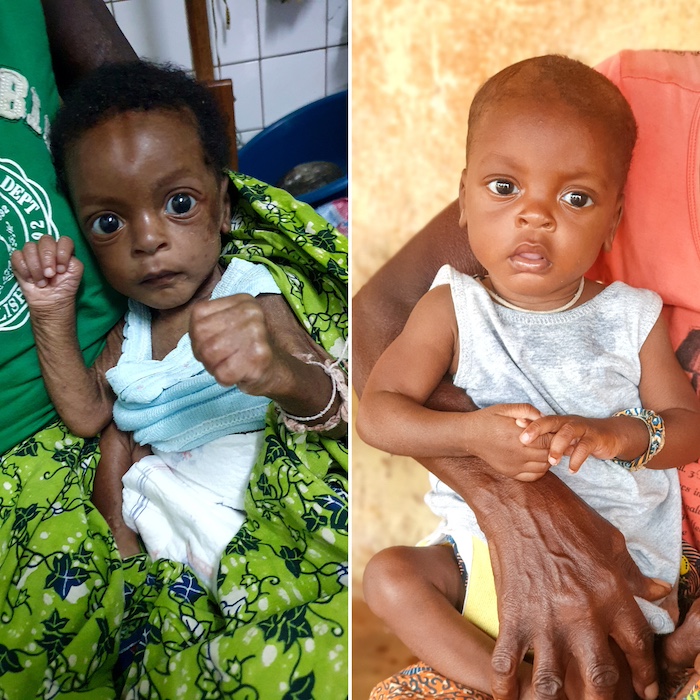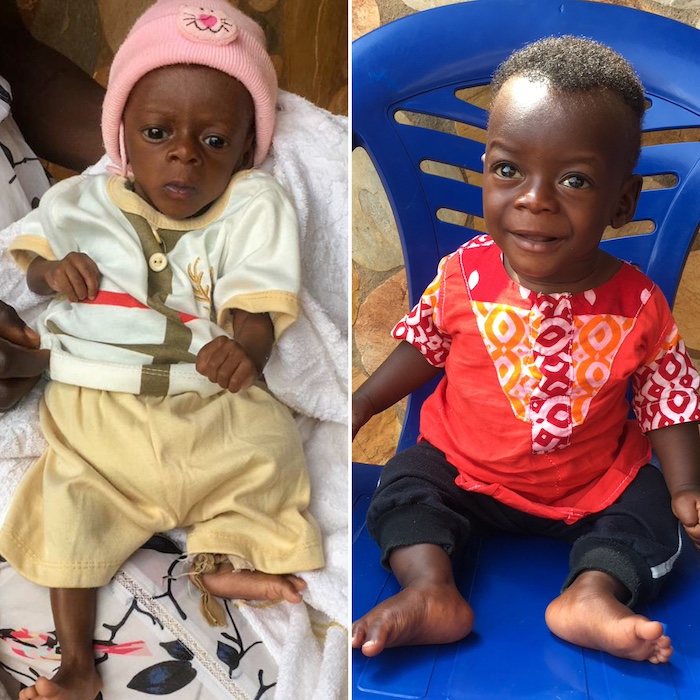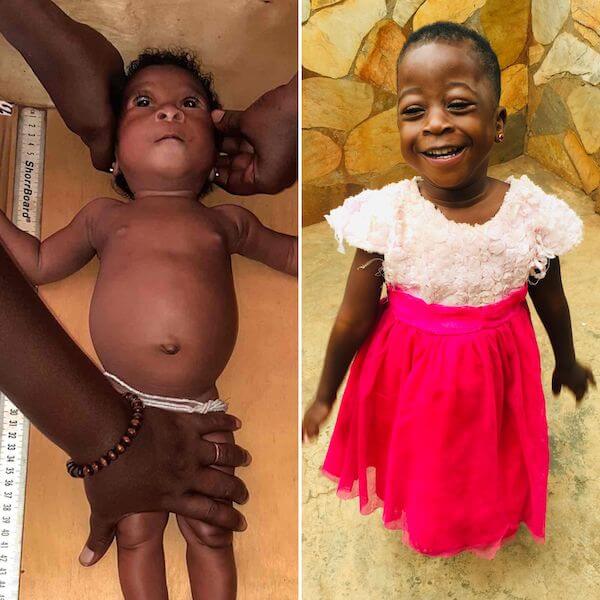 Graines d'Espoir's Actions
Facing these substantial challenges, Graines d'Espoir is committed to bringing positive change to the healthcare landscape for children in Togo. Our goal is to make essential medical care accessible to the most vulnerable children. A crucial aspect of our action focuses on supporting undernourished children. With the expertise of our dedicated team of nurses, coordinators and a physiotherapist, we support these children through regular medical follow-ups, provision of artificial milk at our Care Center, as well as financing hospitalizations. For children with disabilities and motor disorders, our Respite Home represents a real haven of safety and support. Here, they benefit from an environment tailored to their specific needs, thanks to our team of specialized educators. We also fund physiotherapy sessions, essential for improving their mobility, boosting their independence, and enhancing their quality of life.
(Photos of Marwane and Kodjo during their hospital stay, funded by Graines d'Espoir)
The Impact of our Donors
The reality of the healthcare system in Togo can seem daunting. However, it's crucial to remember that every act of support, every donation, every hour of volunteering can make a tangible difference in a child's life.
Graines d'Espoir is dedicated to this mission, but we can't act alone. Our actions are only possible thanks to the commitment of our donors, who help us fulfill our mission every day.
You can help us by making a donation, sponsoring a child, or offering your time and skills as a volunteer. Together, we can make a real difference for these children. Join us!
Learn more about the stories of the children supported by Graines d'Espoir.