Date of birth
April 30th, 2006
Start of care
August 2021
Medical history
Valgum knees
His story
Samuel was born with valgum knees (inward deviation of the knees). He had an accident while playing soccer in 2019, which caused a fracture in his right leg. Due to lack of means, he never had surgery following the accident. The bones rebuilt, but in an anarchic way. Since then, he had to walk with crutches and suffered from persistent pain. He was quickly exhausted. When we first met him in August 2021, we wanted to offer him the necessary surgery, but the cost was extremely expensive, and we could not finance it. The surgeon advised us to wait, as a free surgical mission was about to take place in Lomé. We got in touch with the Noha organization which organizes these missions. In December 2021, Samuel benefited from this surgery. We are now helping him by financing his treatments, as well as the physical therapy sessions he needs following the surgery.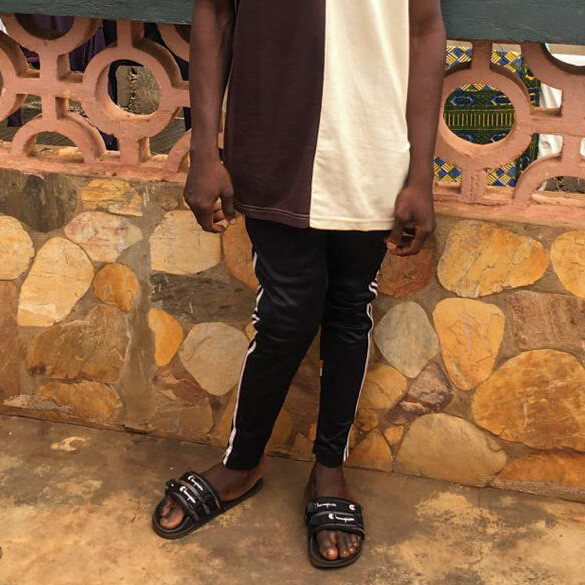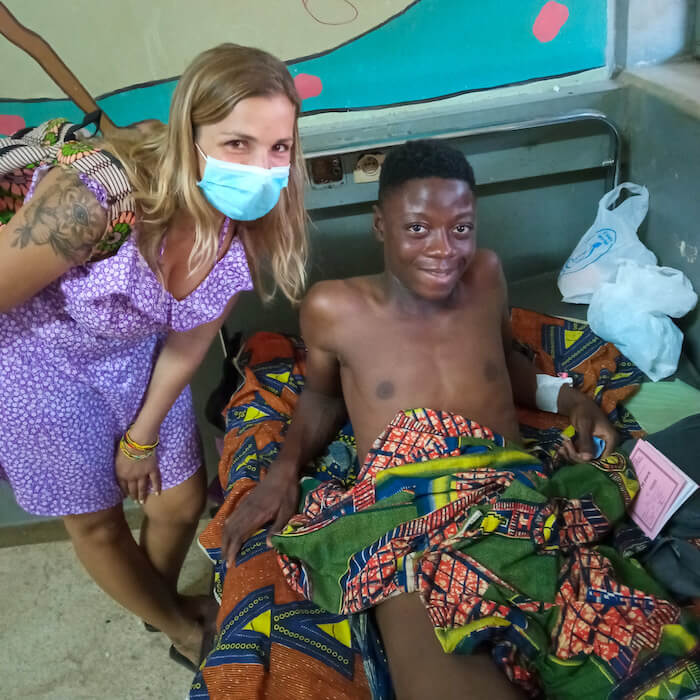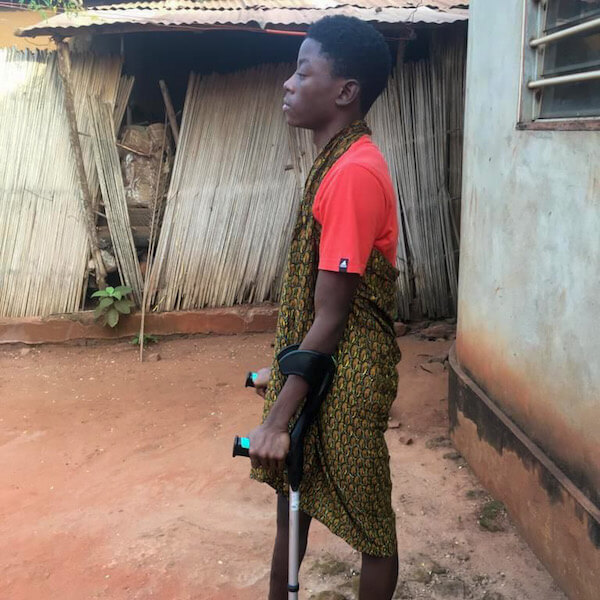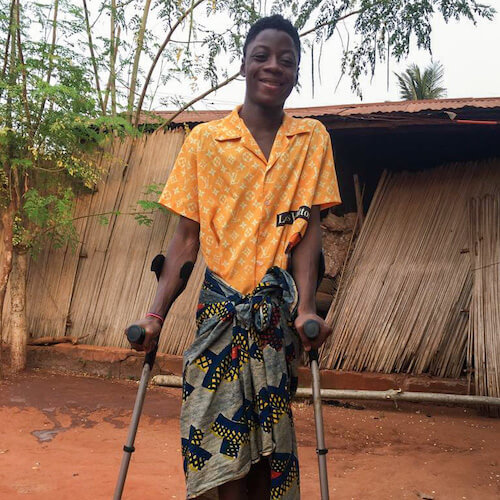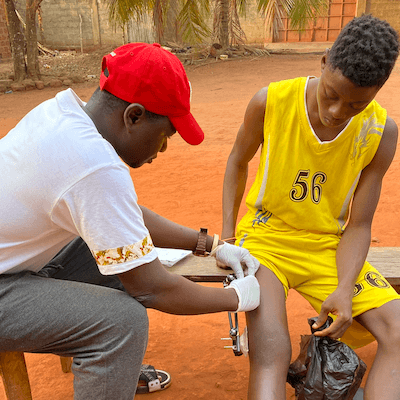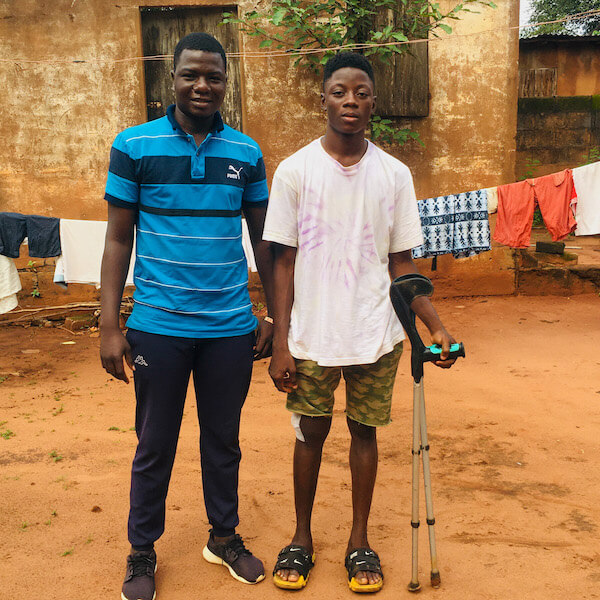 Would you like to support our children?
Monthly sponsorship
Your monthly support allows us to plan for the long term and act quickly in case of an emergency. You will receive regular updates on the children's progress and on the center as a whole (including written reports, photos and videos).
One-time donation
Efficient and directly available to our teams, your one-time donation helps finance all of our activities. Thanks to your generosity, we can continue to provide care, give hope and change the children's future.