Kokou
Pediatric oncology treatment
Date of birth
January 2009
Start of care
February 2021
Medical history
/
His story
In November 2020, Kokou suddenly suffered from severe migraines and his right eye became noticeably swollen. A first brain scan revealed a probable rhabdomyosarcoma, the most prevalent soft tissue cancer in children. Unfortunately, the family could no longer afford to pay for further tests. When we met Kokou in February 2021, we sought the advice of several surgeons and ophthalmologists. In Togo, there are very few health care facilities that can treat children's cancers. In 2006, the pediatric oncology unit at the University Hospital of Lomé was created with the help of the VICTOiR organization. It is in this unit that Kokou was admitted. In February 2021, we financed Kokou's hospitalization. After three months of treatment with corticosteroids, Kokou left the hospital with no cancerous lesions.
Kokou lives with his parents and has several siblings. His mom sells porridge and his dad is a mason. The mom stayed with Kokou at the hospital, so she was unable to work. Indeed, in Togo, a hospitalization requires the presence of a relative to take care of the patient. As Kokou's dad also had difficulty finding work, they were left with very little means to provide for their family's needs.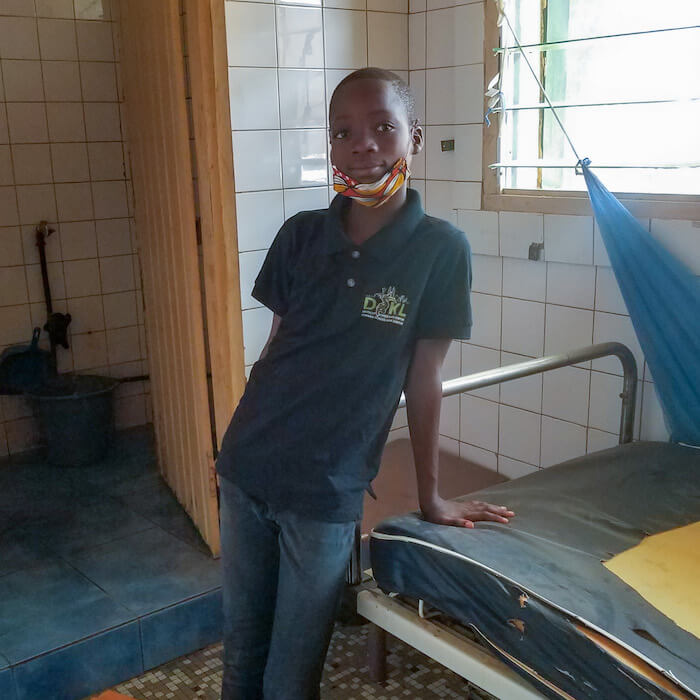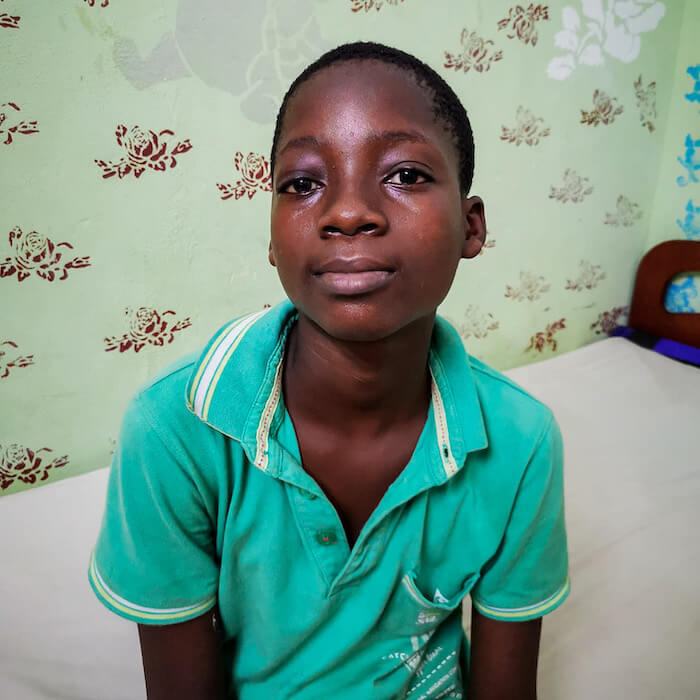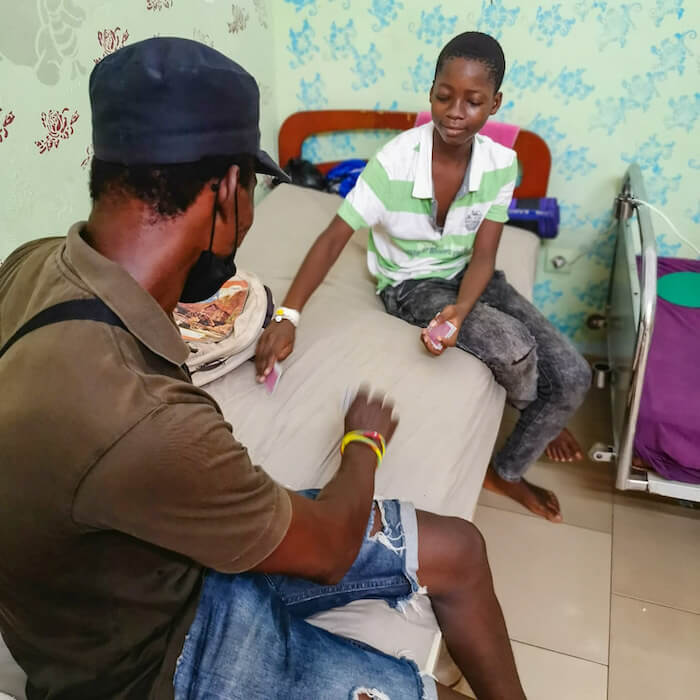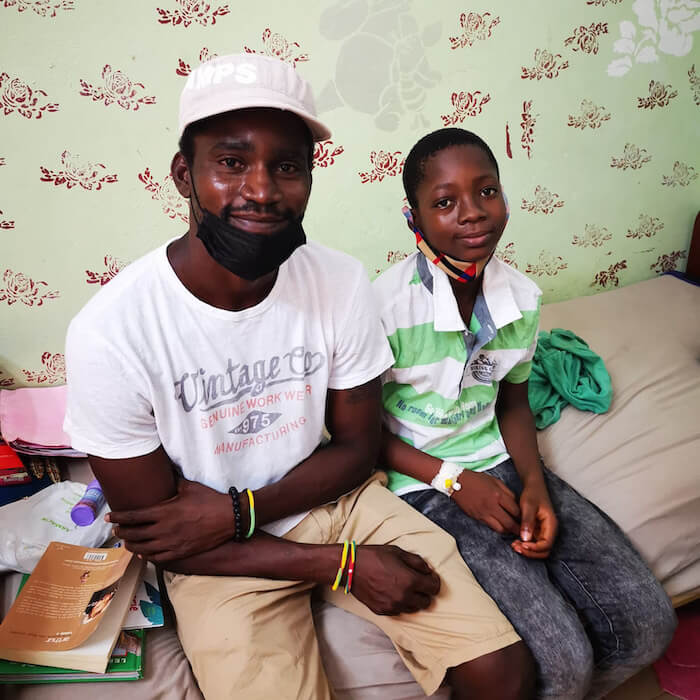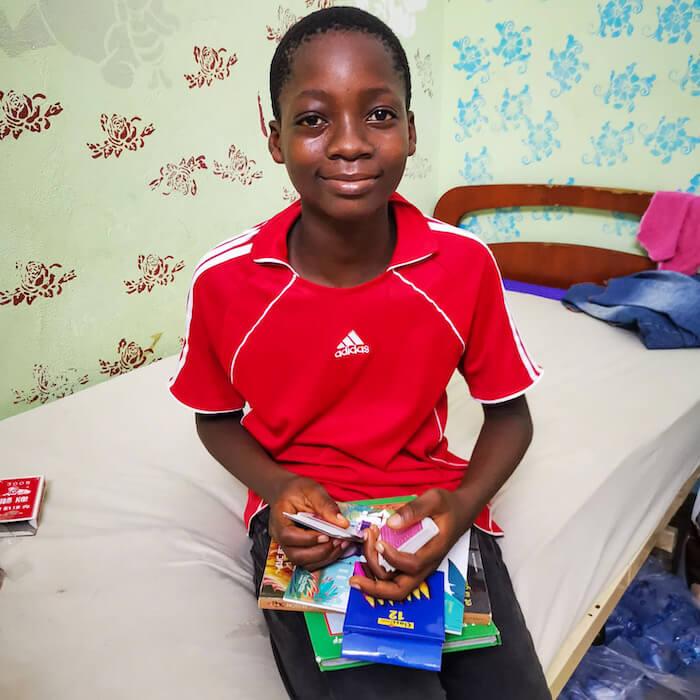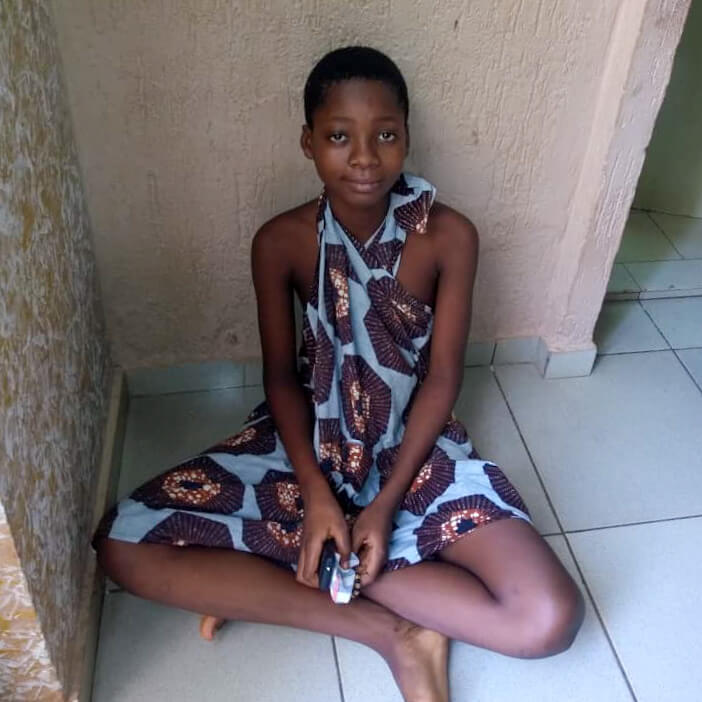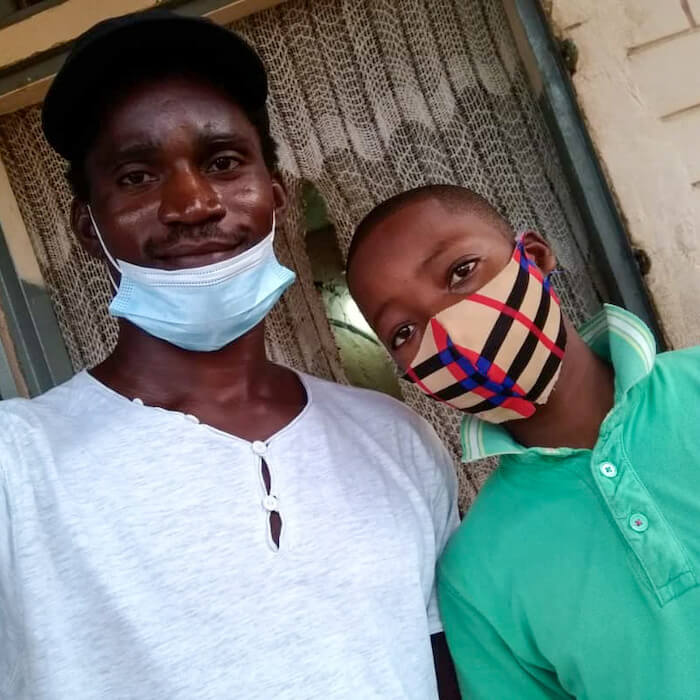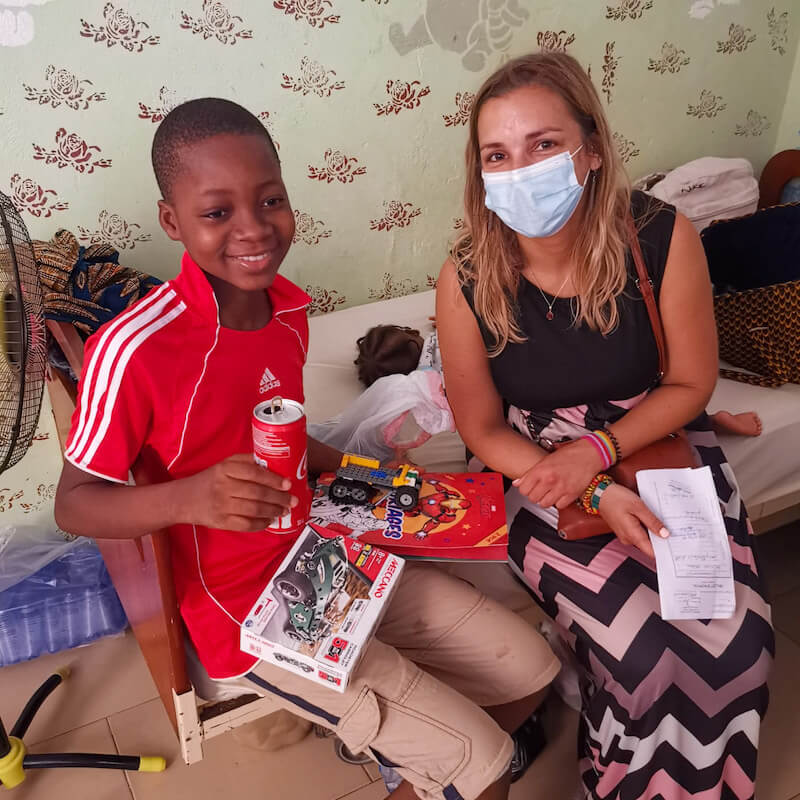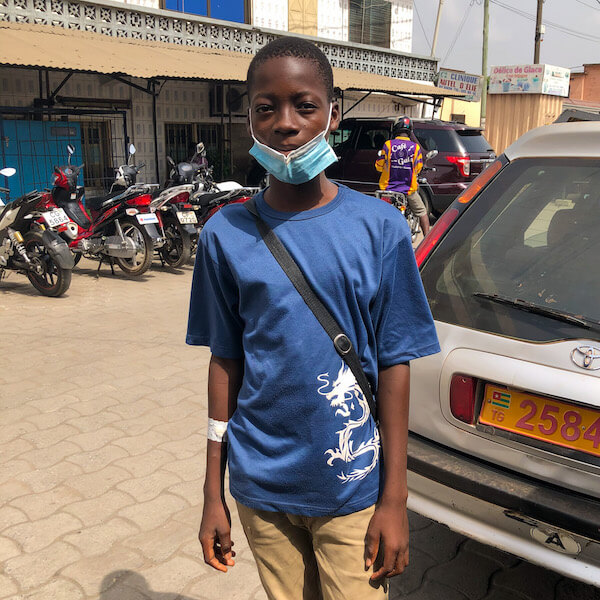 Would you like to support our children?
Monthly sponsorship
Your monthly support allows us to plan for the long term and act quickly in case of an emergency. You will receive regular updates on the children's progress and on the center as a whole (including written reports, photos and videos).
One-time donation
Efficient and directly available to our teams, your one-time donation helps finance all of our activities. Thanks to your generosity, we can continue to provide care, give hope and change the children's future.