Amandine
Treatment of undernutrition
Date of birth
July 10th, 2021
Start of care
August 2021
Medical history
Her mom had sickle cell disease
Her story
Amandine lives with her dad and grandmother. Her mom had Sickle cell disease and passed away a week after giving birth, as a result of complications caused by her C-section. When we first met her, her grandmother was selling porridge and her dad, who is a tailor, was struggling to find a job. At five weeks old, Amandine weighed 2.63 kg. We supported her through the donation of artificial milk and medical care. We also helped finance a small business for her grandmother (sale of cooked meals in front of the house), so that she could become financially independent and provide for Amandine. Today, Amandine is doing great! We continue to see her at the center on a regular basis, and we provide her with medical support whenever she needs it.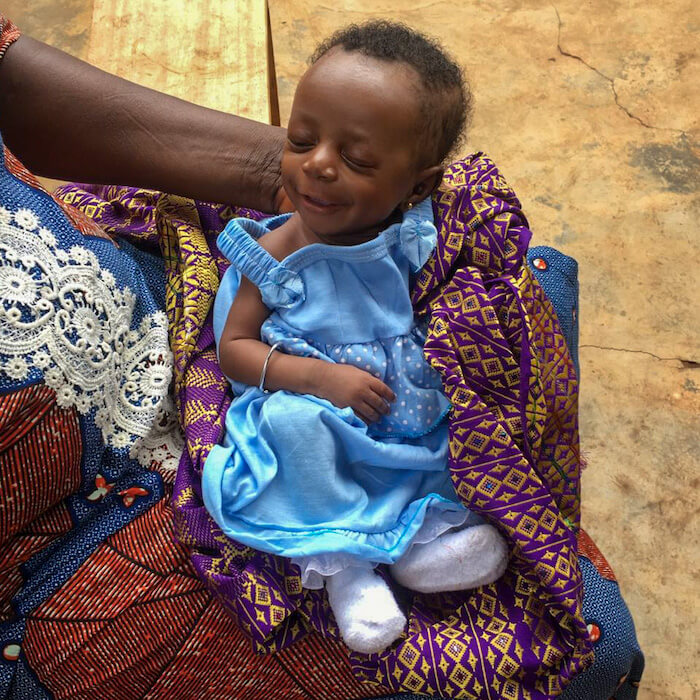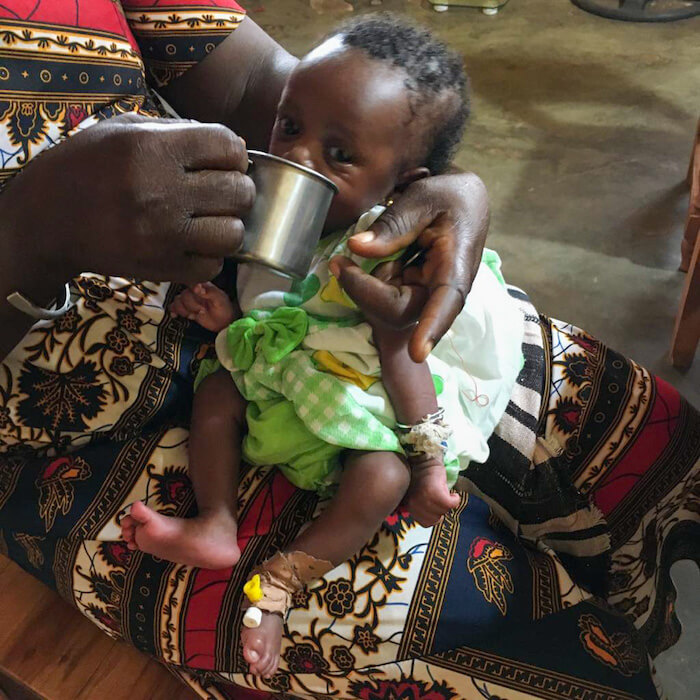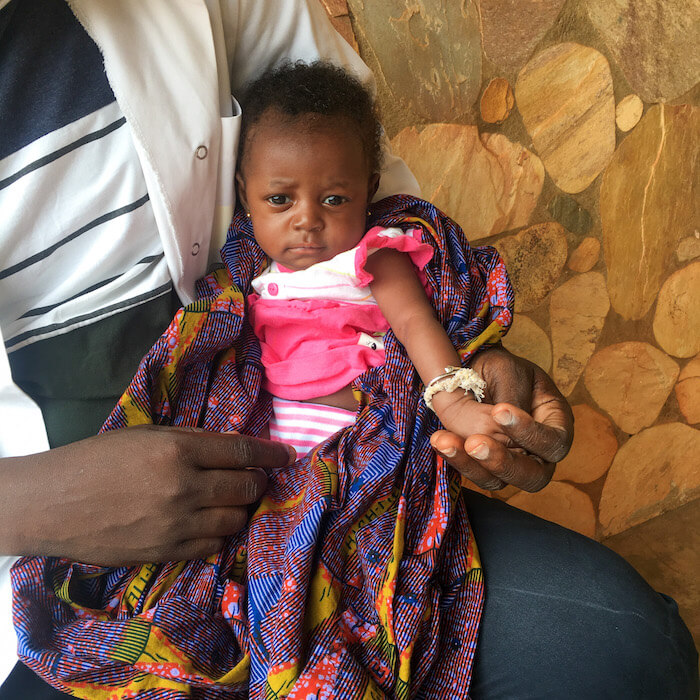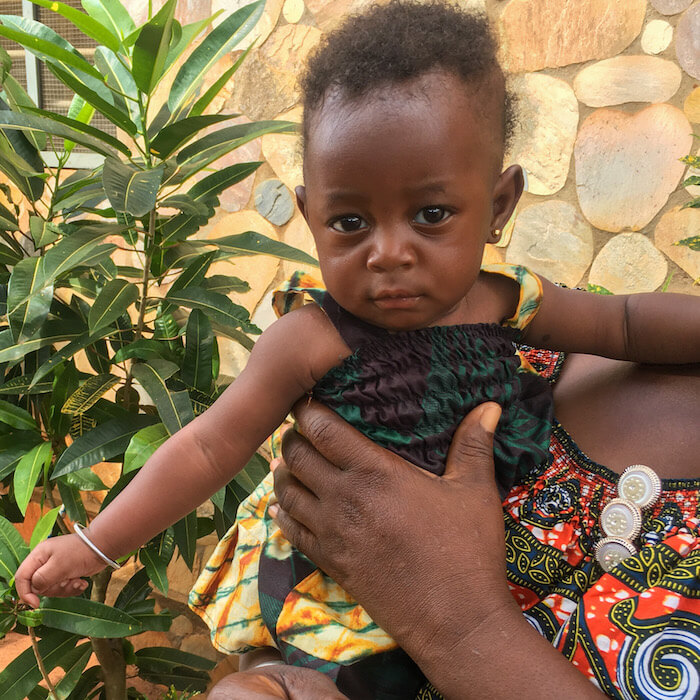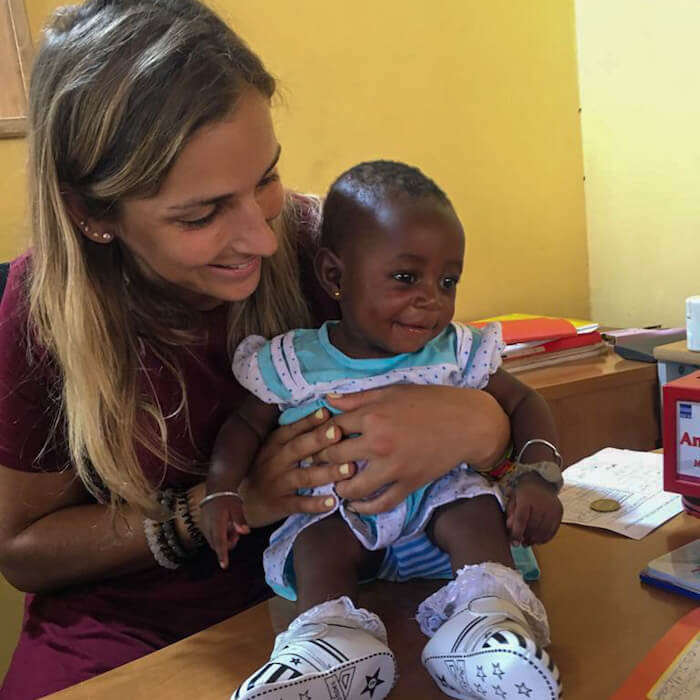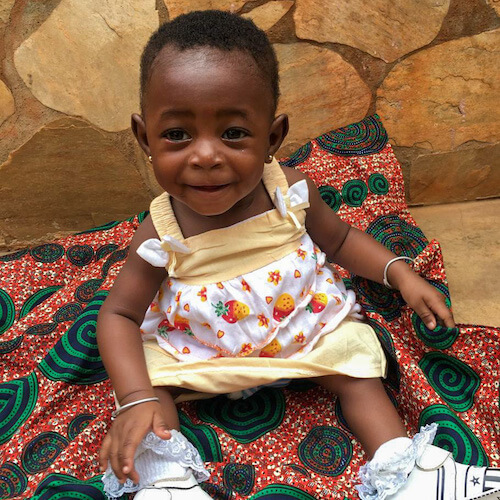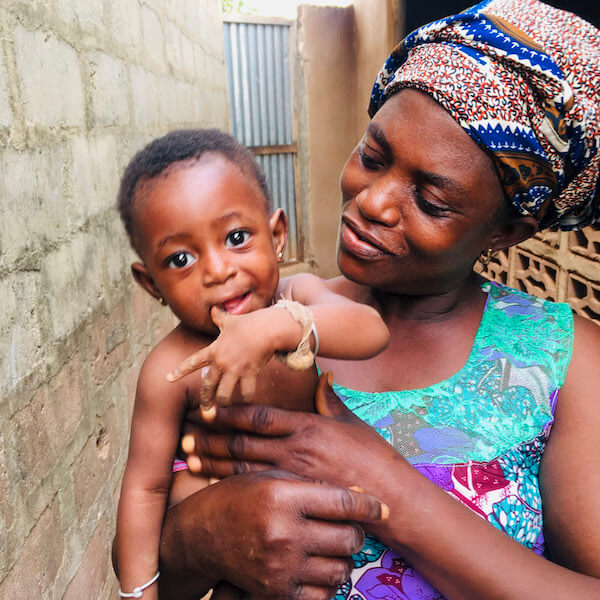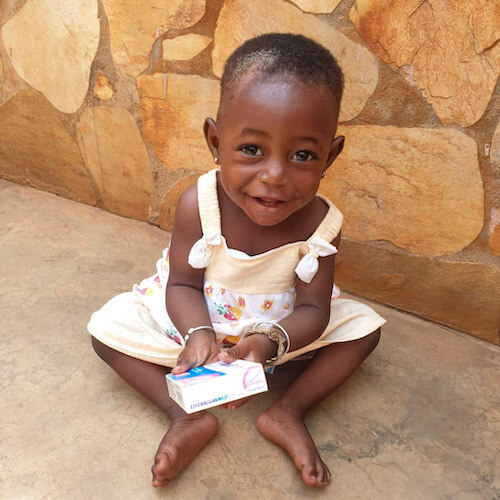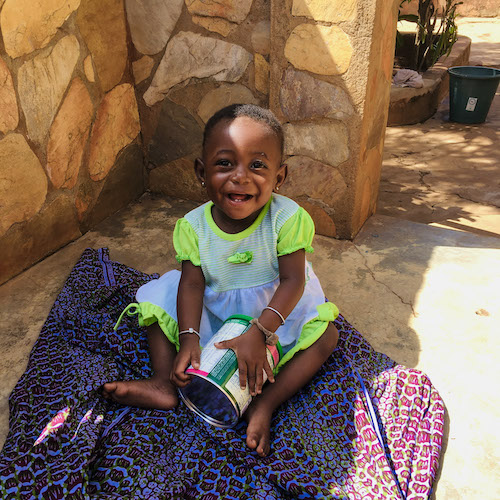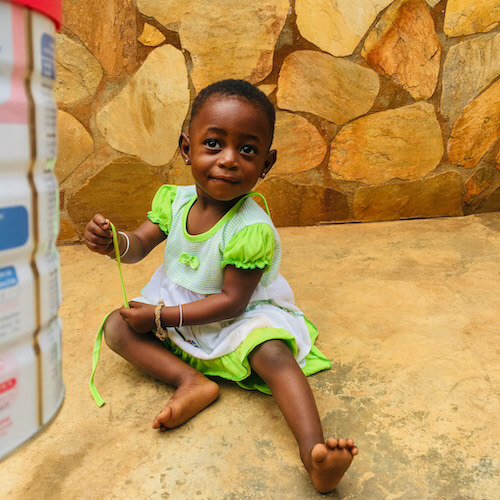 Would you like to support our children?
Monthly sponsorship
Your monthly support allows us to plan for the long term and act quickly in case of an emergency. You will receive regular updates on the children's progress and on the center as a whole (including written reports, photos and videos).
One-time donation
Efficient and directly available to our teams, your one-time donation helps finance all of our activities. Thanks to your generosity, we can continue to provide care, give hope and change the children's future.