Akouvi
Treatment of undernutrition
Date of birth
November 17th, 2019
Start of care
September 2020
Medical history
/
Her story
We met Akouvi at her home during a vaccination visit. She was abandoned by her mother just a few months after birth, and as a result no longer had access to breast milk. Akouvi suffered from extreme undernutrition. When we first met her, at 10 months old, she weighed 2.9 kg. Her dad, grandmother and aunt are now looking after her. However, the dad was unemployed and the family had very limited income. We supported them through medical care at our center and the donation of artificial milk. We also financed a sewing business for Akouvi's aunt, so that she would be able to provide for her.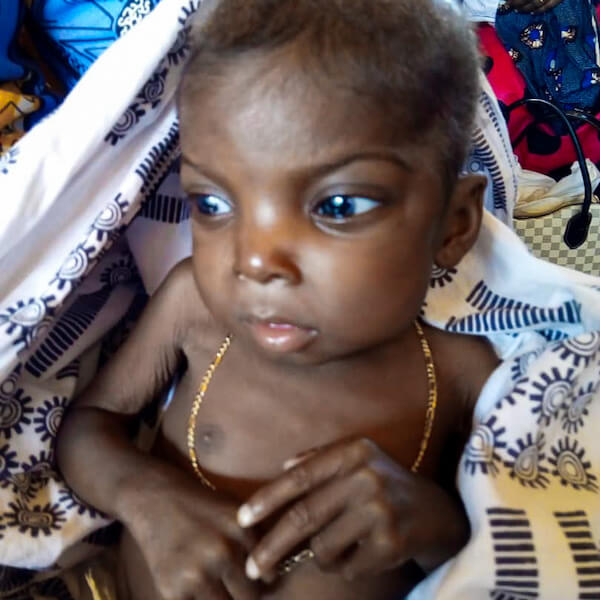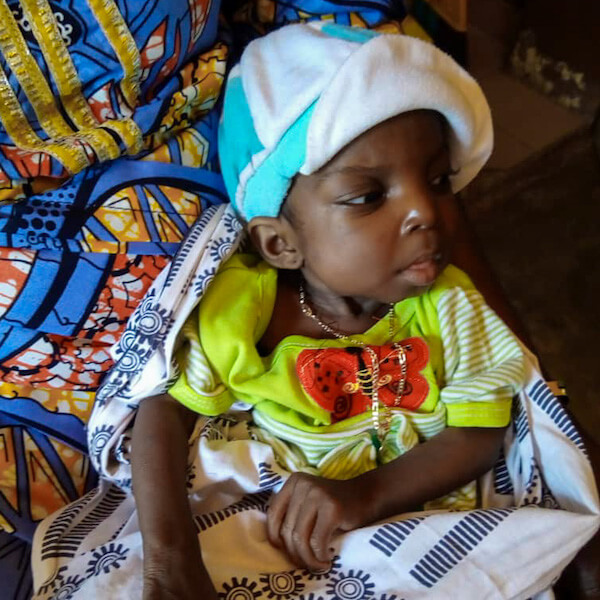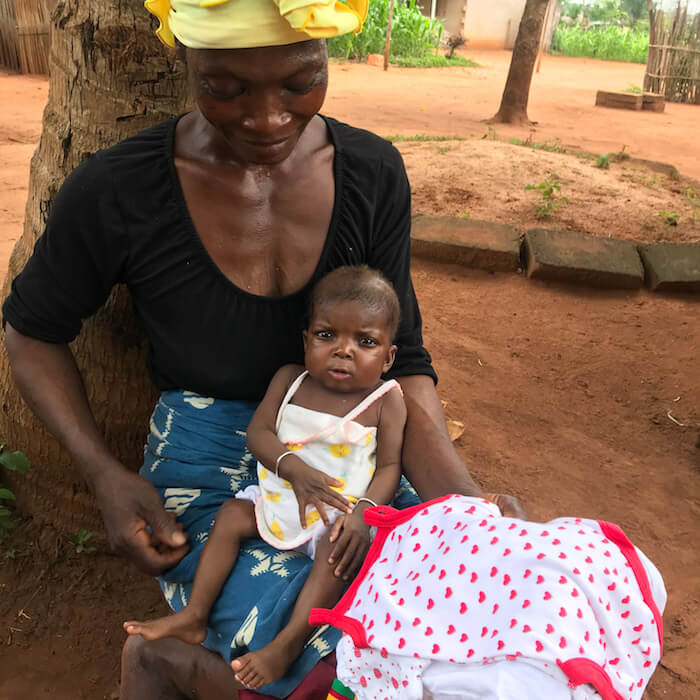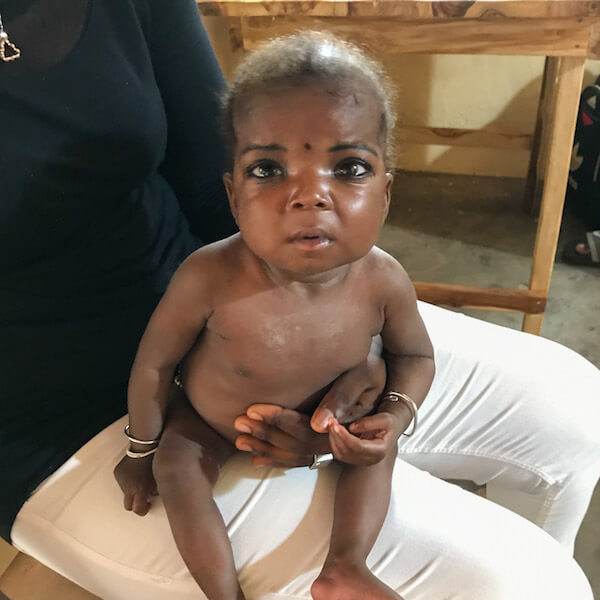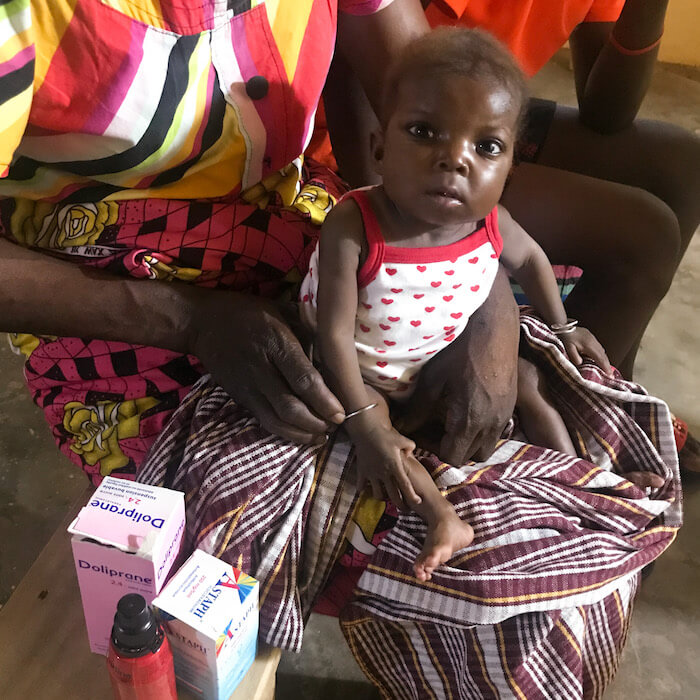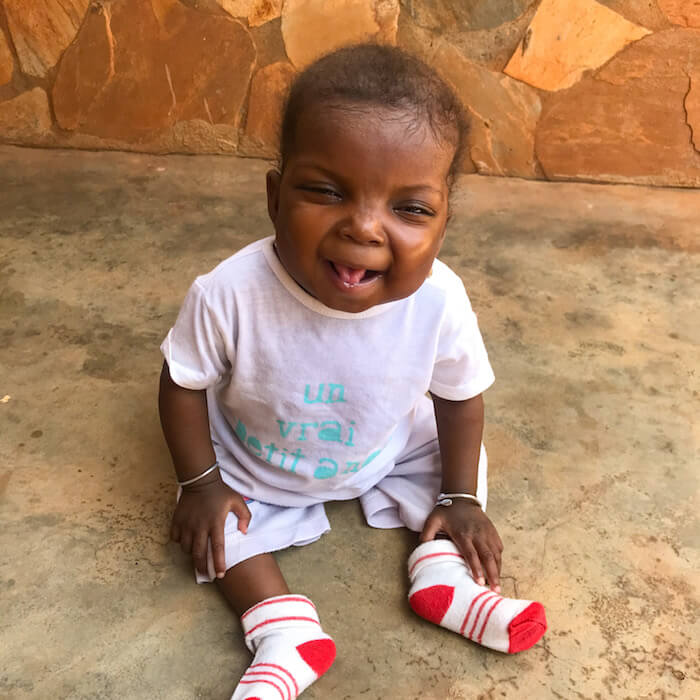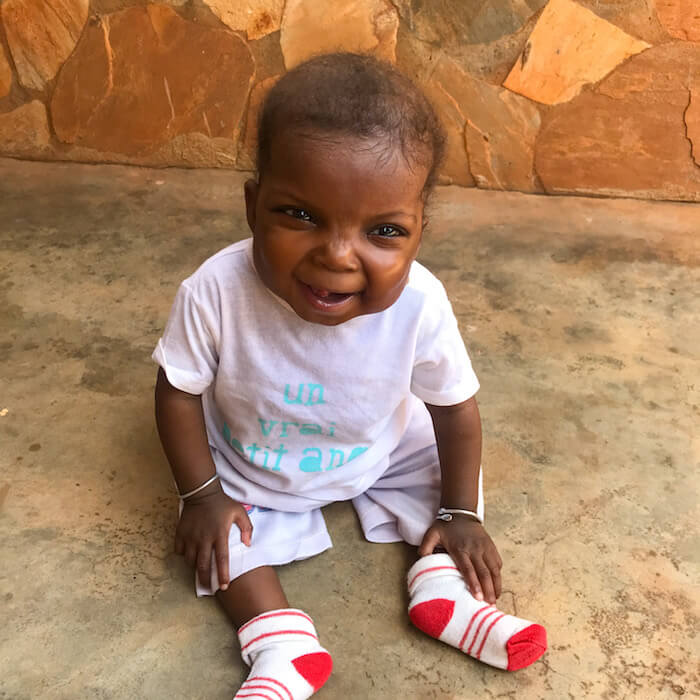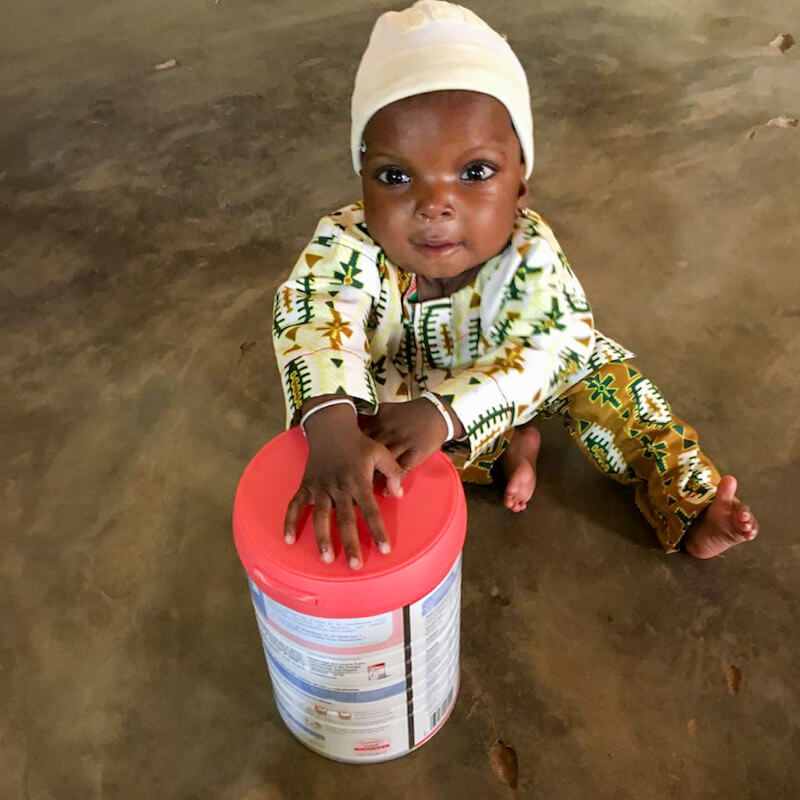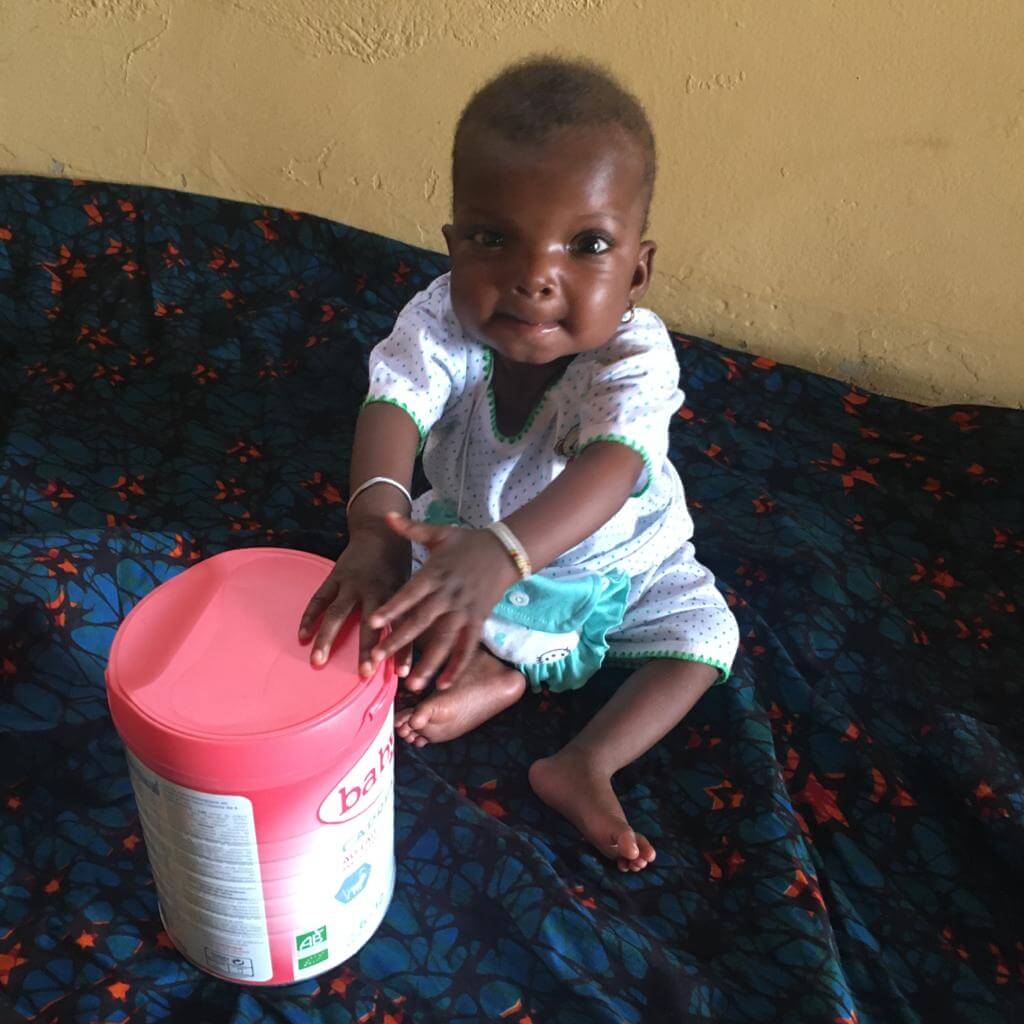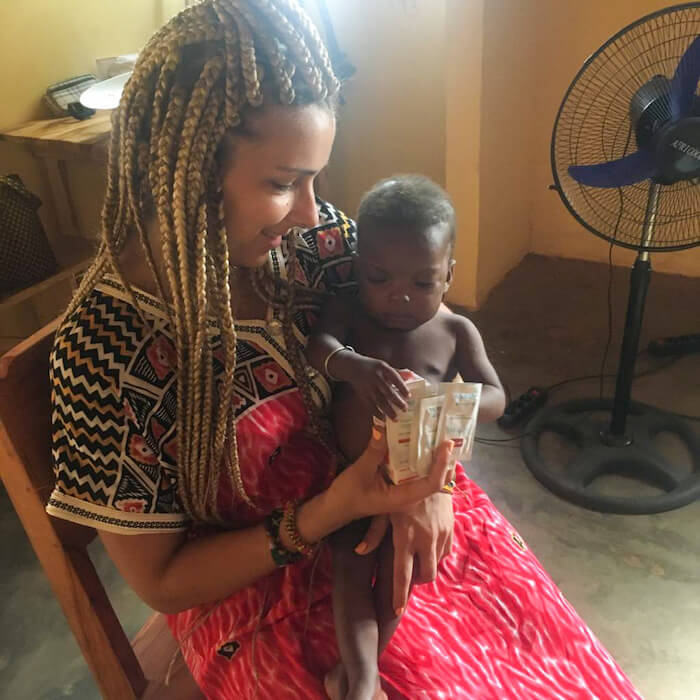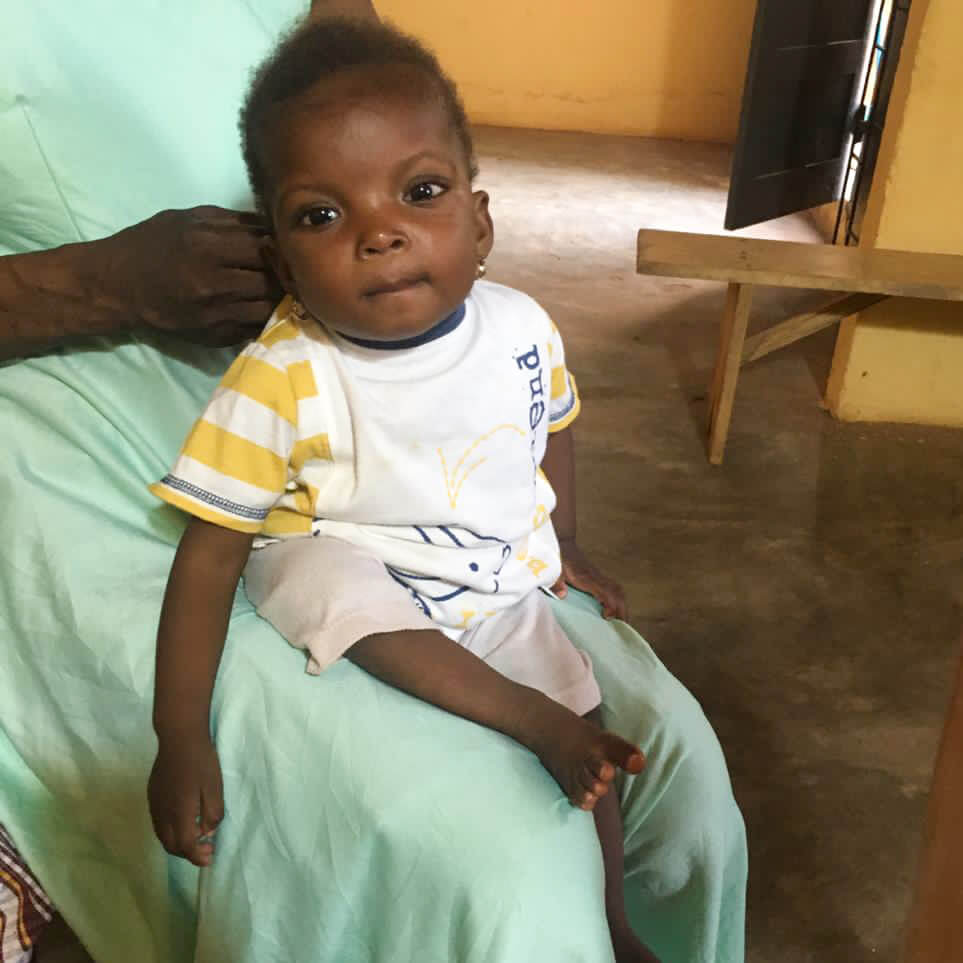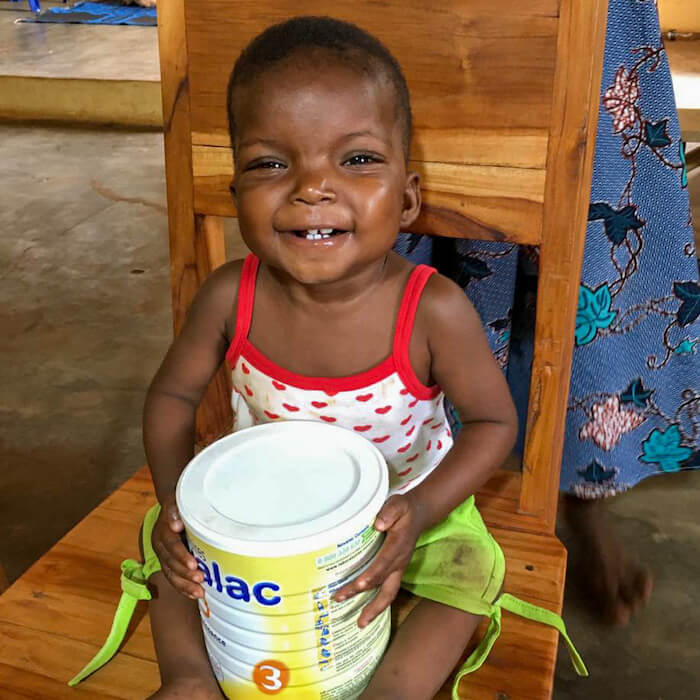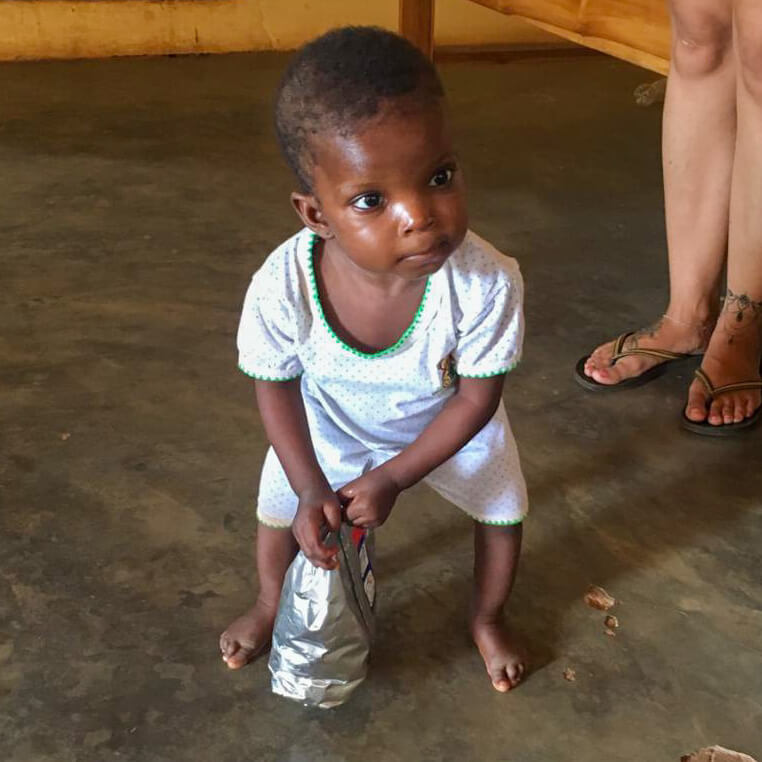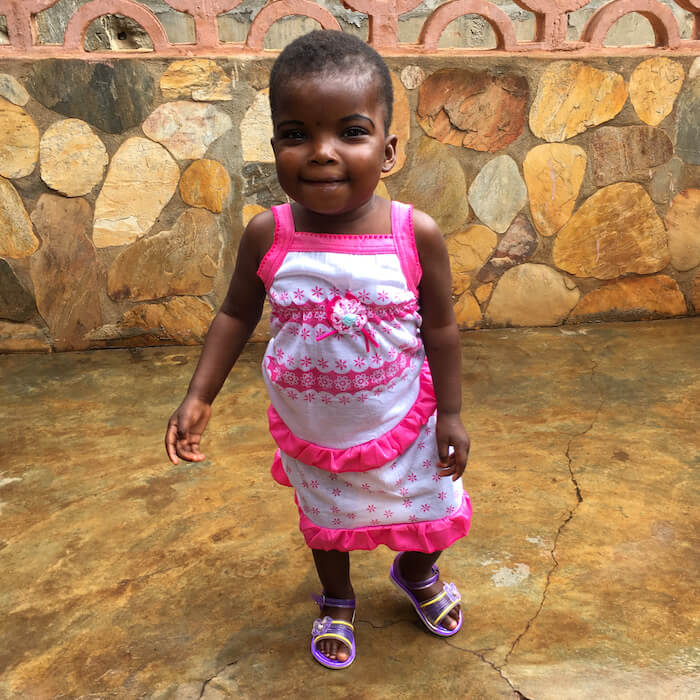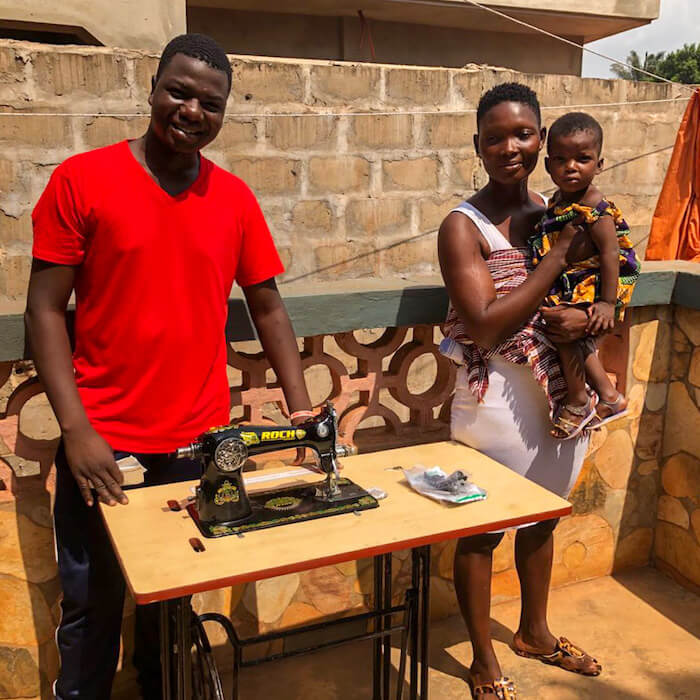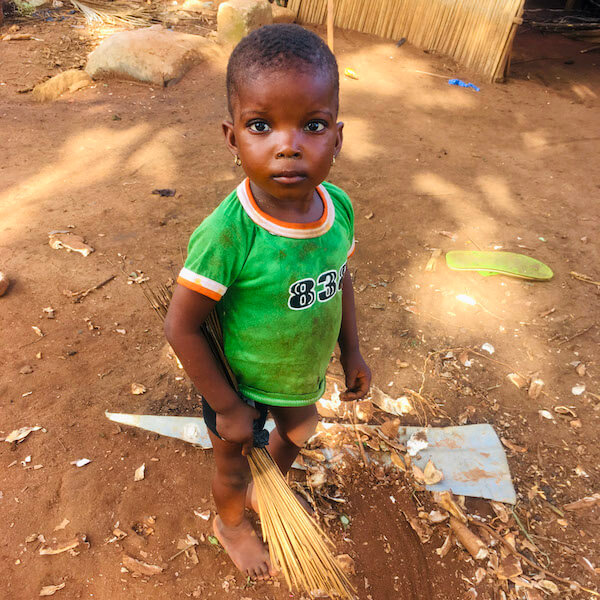 Would you like to support our children?
Monthly sponsorship
Your monthly support allows us to plan for the long term and act quickly in case of an emergency. You will receive regular updates on the children's progress and on the center as a whole (including written reports, photos and videos).
One-time donation
Efficient and directly available to our teams, your one-time donation helps finance all of our activities. Thanks to your generosity, we can continue to provide care, give hope and change the children's future.